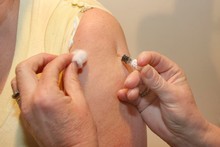 Parents are being warned that unimmunised children will have to stay away from school for up to two weeks if they come into contact with someone who has measles - even if they don't get sick.
A recent outbreak started by passengers on international flights into New Zealand has spread into the community, with estimates that at least 20 people have become sick with the highly infectious disease.
The majority of those cases are in Auckland and involve children. Public health officials are warning schools about the outbreak in a bid to prevent it from spreading any further.
Debate on this issue is now closed. Here is a selection of Your Views: