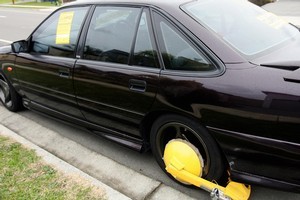 Disgruntled drivers are being encouraged to take legal action after being hit with fines of up to $300 by a "cowboy" clamping company in Auckland.
About 30 people have complained to police about the tactics of Katoas & Clamps in a private carpark in Onehunga.
Have you been a victim of clamp 'cowboys'? Here is the latest selection of your views.