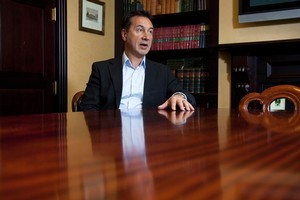 Entrepreneur Mike Pero has again moved to undercut the competition by slashing his commission on homes sold over $390,000, by a further 1 per cent.
Pero, who last week announced plans to launch a low cost real estate company offering a 1 per cent reduction on the rate "charged by most companies" has now lowered the fee advertised on his website for higher value homes, to 1.95 per cent.
Property investor Olly Newland said the move could prove to be a "watershed" moment for the industry if Pero lasted the distance.
What impact will Mike Pero have on the real estate sector? Here is the latest selection of Your Views: