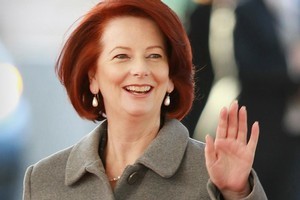 US President Barack Obama, British Prime Minister David Cameron or German Chancellor Angela Merkel would likely be invited to speak in Parliament if they visited New Zealand, Prime Minister John Key indicated.
Australian Prime Minister Julia Gillard, who arrives in Auckland this morning, will tomorrow be the first foreign leader to speak in the New Zealand Parliament - though not while the House is in session.
The Green Party objected to allowing a foreign leader to speak during a sitting of the House, saying it could undermine the democratic sovereignty of Parliament.
Should foreign leaders be allowed to speak to the NZ Parliament? Here is the latest selection of Your Views: