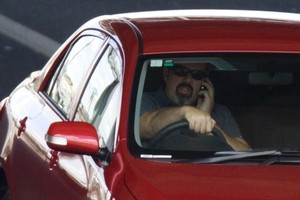 Photo / Richard Robinson
A senior police officer has condemned colleagues for using their cellphones while driving, saying it is a joke to go out and enforce the law when officers appear to be readily flouting it.
Another officer has been caught on camera talking on his cellphone at traffic lights. He was filmed by a motorist in West Auckland on Thursday.
Should police be allowed to use cellphones while driving? Here is the latest selection of Your Views: