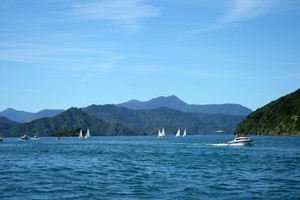 Pauanui-Tairua harbourmaster Wayne Price is calling for a licensing system for boaties to be introduced after a collision between a jetski and a small boat near Pauanui Waterways on Friday night.
A 13-year-old and an 11-year-old were injured after their outboard motor-powered inflatable was rammed by a jetski driven by a 16-year-old at 7pm. The youths were unsupervised.
The following day 17-year-old Bishop Thompson was run over by a jetski after falling off his jetski on Lake Okareka near Rotorua. The boy was not wearing a lifejacket and is missing, presumed dead.
The dangers on the water are the same as on the roads, so boaties should be licensed just like drivers, says Mr Price.
Should recreational power boat drivers need a licence? Send us Your Views.