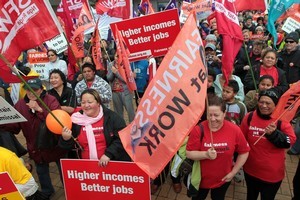 A Canadian actors' union has sided with its New Zealand counterparts in a dispute over employment terms on Peter Jackson's The Hobbit films.
Australian-based union Media, Entertainment and Arts Alliance is unhappy makers of The Hobbit have refused to enter into a union-negotiated agreement and advised members not to accept work on the proposed two-part feature film.
Sir Peter has blasted the union for damaging the New Zealand film industry, warning that studio backers Warner Brothers were considering taking the movie offshore, possibly to Eastern Europe.
Debate on this issue is now closed. Here is a selection of Your Views: