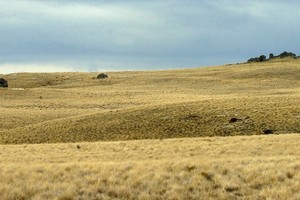 Meridian Energy's appeal against an Environment Court decision, which declined consents for an Otago wind farm, has been referred back to that court by the High Court.
The wind farm proposed at the Project Hayes site on the Lammermoor Range, about 70 kilometres north-west of Dunedin, would be the largest wind farm in the southern hemisphere with 176 turbines.
Consents were granted by the Central Otago and Otago Regional Councils in 2007 but declined by the Environment Court last November.
Should the Project Hayes windfarm in Otago go ahead? Here is the latest selection of Your Views: