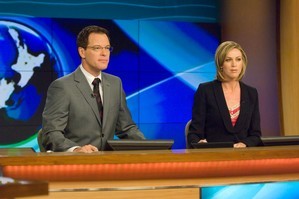 Television New Zealand has used new figures showing the rising popularity of its 6pm news show to fire an attack on its rival TV3's "smoke, mirrors and big marketing campaigns".
The state-owned broadcaster released the new Nielsen ratings figures yesterday and its head of news and current affairs, Anthony Flannery, quickly bagged 3 News for its marketing based around newsreader Mike McRoberts.
Last night, TV3 questioned the picture portrayed by TVNZ and hit back at Mr Flannery.
Which TV news do you prefer? Here is the latest selection of Your Views: