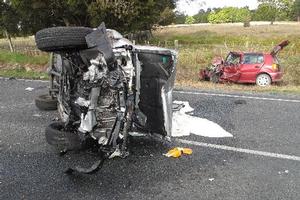 Selfish drivers with a "me first" attitude are the number one frustration for Kiwi motorists, according to an AA Insurance survey.
Drivers who use a hand held mobile phone to talk and text was voted the most frustrating driving behaviour, despite a law change banning drivers using hand held phones in December 2009.
The survey results come from the AA Insurance Driver Frustration Index which surveyed 3270 New Zealanders aged between 18 and 65. The results were released today.
Do NZ drivers take too many risks? Here is the latest selection of Your Views: