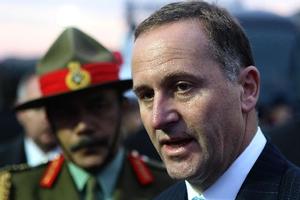 Prime Minister John Key's decision to quit an overseas trade mission to attend the funerals of three Air Force servicemen has been criticised as "short-sighted and irresponsible".
The comments were made by Cognition Education chief executive John Langley, who was one of 90 business men and women in the delegation to Saudi Arabia, Bahrain, Kuwait and the United Arab Emirates.
He said the decision was not in New Zealand's long-term interests and that Mr Key was pandering to public and media opinion.
Should John Key have cut his trade trip short? Here is the latest selection of Your Views: