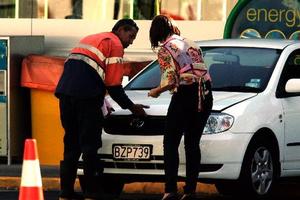 Health and safety rules are taking the service out of service stations, by banning staff from performing rudimentary tasks, such as checking customers cars' water levels.
Howick man Calvyn Jonker contacted the Herald after being "appalled" by the attitude of staff at one BP station, who refused to check the water level of a woman's car in case they were burned.
Mr Jonker was in the queue at the BP Connect station in Ridgeway St, when he heard the appeal for help.
Do you still get good service at petrol stations? Here is the latest selection of Your Views: