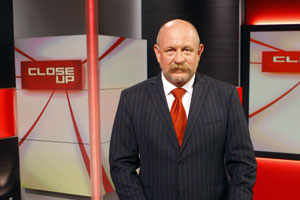 For the first time more New Zealanders turned to Campbell Live than Close Up for their current affairs at 7pm.
Cumulative figures show a total of 2,160,100 people watched Campbell Live in February, compared with the 2,142,400 who tuned into Close Up.
However, the average viewership figures for February 2010 put Close Up ahead with 417,580 viewers compared with Campbell Live's 221,680. The ratings were put together by AGB Nielsen Media Research.
Which do you prefer - 'Campbell Live' or 'Close Up'? Here is the latest selection of Your Views: