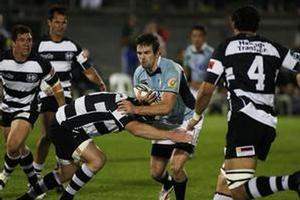 Two divisions of seven teams each from 2011 is the key to a proposal before the New Zealand Rugby Union, which will be shown to provincial union chief executives on Friday.
The Players' Association proposal, seen yesterday by the Herald, also features three weekends of inter-divisional rugby that would be determined each season by a televised draft.
The proposal was recently tabled to the NZRU as part of the collective bargaining process with the franchises and provinces.
What should happen to rugby's NPC competition? Here is the latest selection of Your Views: