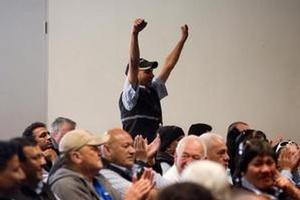 Auckland bus passengers are assured of 2 years of industrial peace after drivers agreed yesterday to end a long and bitter pay dispute.
About 600 NZ Bus drivers and cleaners voted by an 80 per cent majority to accept a company offer amounting to a 20c hourly pay rise in three instalments.
That will lift the top hourly rate for drivers with at least nine months service to $17.45 now, $18.15 next year and $18.75 in February 2012.
Were bus drivers right to accept the pay offer?