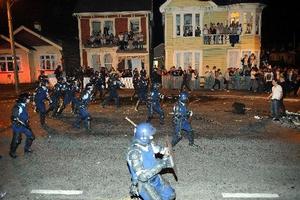 South Island mayors have been quick to say "no thanks" to the prospect of the Undie 500 student rally moving to their neck of the woods.
Canterbury University and student organisations yesterday decided to axe the annual pilgrimage to Dunedin after last weekend's rioting.
It was the fourth consecutive year the celebrations following the arrival of the rally, official or unofficial, had descended into chaos.
Where should the Undie 500 go to next? Here is the latest selection of Your Views: