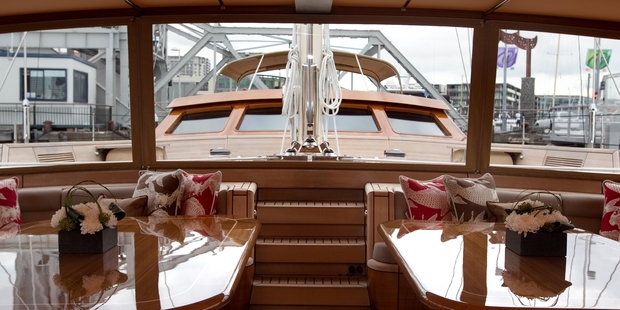 Team New Zealand sponsor and Waiwera Resort owner Mikhail Khimich has put his superyacht Thalia up for sale.
The 48m luxury vessel has an asking price of $16.2 million.
Khimich is understood to have entered into an agreement to buy another yacht, the Cambria II, which is listed for sale in Sydney for $6.3m.
Khimich lived on Thalia when visiting New Zealand, and the boat spent several months berthed outside the Team New Zealand base in San Francisco last year where Khimich entertained guests during the America's Cup campaign.
The boat is being shipped to the Spanish city of Palma de Mallorca.
Khimich donated $1m to Team New Zealand's last campaign. He is also the team's sponsorship representative in Russia.
The Cambria II, a 30m motor yacht, is described as a modern day classic vessel which has been customised as a late 1920s motor yacht incorporating state-of-the-art technology and traditional lines.