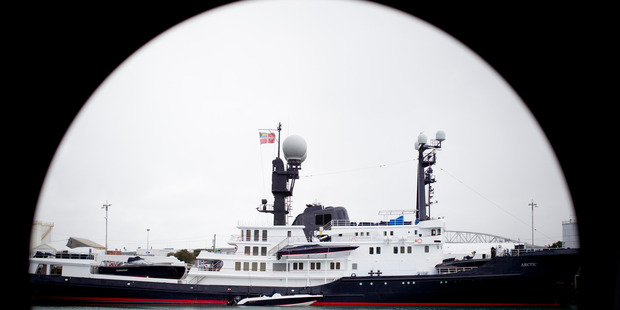 An 87.5m superyacht believed to be owned by Australian billionaire James Packer - the son of the late media mogul Kerry Packer - has berthed in Auckland's Wynyard Quarter.
Arctic P, which has a heliport, was seen with at least four tenders and is said to take more than 500,000 litres of fuel, arrived from Papeete, in Tahiti, and is scheduled to stay at the wharf until November 30.
The agent for the berth, ISS McKay, which handles Maersk ships, did not return a call for information.
Crew were yesterday seen on board the boat, which was built in 1969.
Superyacht.com says it was the sixth-largest superyacht when built and currently ranks at No49.
Mr Packer is known for his investments in casinos worldwide, and is estimated to be worth US$4.7 billion ($5.8 billion).
Arctic P has room for 12 guests and 25 crew.