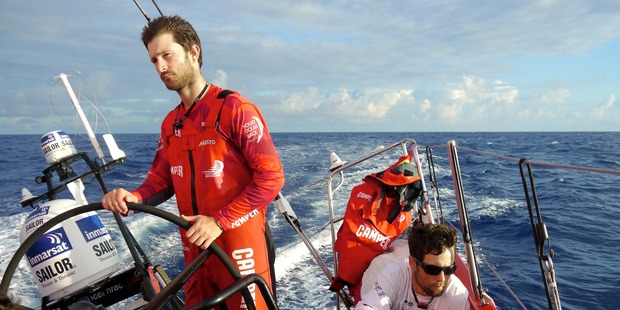 The Auckland stopover of the Volvo Ocean Race returned a surplus of $201,000, it was announced yesterday, boosting the city's bid to host the fleet in the next competition.
March was the first time in 10 years Auckland had been a stop for a global sailing race but it shouldn't have to wait a decade for the next chance - the local organising committee has confirmed the city is being considered to host a leg of the 2014-15 event.
Auckland is one of 33 cities to proceed to the next phase of the bid process, and the final decision on which 10 ports will be awarded hosting rights is set to be made on December 21.
New Zealand's biggest city should stand a good chance after Volvo Ocean Race chief executive Knut Frostad dubbed Auckland the "spiritual home" of the race - a sentiment that was supported by the figures.
The surplus on budget was one of several positive outcomes revealed by the local organising committee.
An economic impact study found the stopover injected $5.96 million into the Auckland economy.
That figure meant a 194 per cent regional return on investment, after the Auckland Council and the Government's major events development fund both contributed $1.5 million in funding for the stopover.
The boost to the economy came from 275,000 visitors to the waterfront race village.
The Volvo race stopover was responsible for almost 15,000 international and domestic visitor nights in hotels.
An estimated $4 million was spent with local businesses.
More than 80 businesses were contracted directly to the event, and a further 55 were subcontracted. An estimated 450-550 temporary jobs were created.
Organisers were satisfied with the numbers, especially considering the unforseen setbacks the stopover suffered.
Only six boats eventually entered the race, after an initial number of 10 was budgeted for, and the boats' arrival into Auckland was delayed due to bad weather.
"This result is very commendable given the challenging economic environment and late arrival of the boats," Auckland Tourism, Events and Economic Development general manager Rachael Dacy said.
"Overall, the Auckland leg was a significant win for Auckland."
Surveys of 622 spectators backed up that, with 98 per cent of visitors to the waterfront race village satisfied with the experience.
Eighty-five per cent of people said the event increased their pride in Auckland and made it a better place to live.