Source: 9 News. Dozens of patrons are trapped on a ride at Gold Coast theme park Movie World. Emergency services including paramedics and fire rescue crews have been sent to the Oxenford fun park after the Arkham Asylum ride malfunctioned.
Latest NZH Video
Source: C-SPAN / AP John McCain was among the Republicans to vote against the 'skinny' repeal of the Affordable Care Act.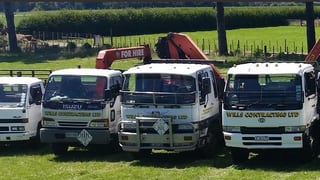 28 Jul, 2017 6:28pm
2 minutes to read
The ad suggested one man's wife would need professional services to lift her breasts.
NZ Herald Focus video
New Zealand video
World video
Entertainment video
Lifestyle video
Business video
Travel video