Republican presidential candidate Donald Trump canceled one of his signature rallies on Friday, calling off the event in Chicago due to safety concerns after protesters packed into the arena where it was to take place.
Latest NZH Video
Jacinda Ardern speaks at the 'Let's Talk to Labour' youth event.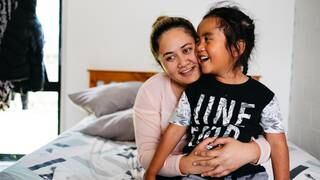 19 Aug, 2017 3:54pm
2 minutes to read
Exclusive: Compelling documentary challenges stereotypes around young mothers.
Protesters marching on Dunedin Hospital have forced Prime Minister Bill English and his entourage out a side door this afternoon. Source: ODT