The European Space Agency (ESA) has said its GOCE (Gravity Field and Steady-State Ocean Circulation Explorer) research satellite will crash to Earth on Sunday night or during the day on Monday, but debris is unlikely to cause any casualties.
Latest NZH Video
Jacinda Ardern speaks at the 'Let's Talk to Labour' youth event.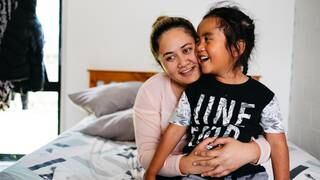 19 Aug, 2017 3:54pm
2 minutes to read
Exclusive: Compelling documentary challenges stereotypes around young mothers.
Protesters marching on Dunedin Hospital have forced Prime Minister Bill English and his entourage out a side door this afternoon. Source: ODT