Police arrested three men and were hunting for two more after a spectacular jewellery heist at the Ritz Hotel in Paris in which a reported €4.5 million ($7.4m) of precious stones were robbed.
Five men burst into the fabled hotel at around 6.30pm local time and smashed display cases in a jewellery shop inside the premises, according to police who did not initially confirm media reports that they were armed with guns and axes. Various witnesses claim to hear gunfire during the raid. The robbers made their escape on scooters from the Place Vendome on which the hotel is located but soon ran into a police patrol. Officers managed to arrest three of them but two more escaped.
The Place Vendome area was shut down as police set up a huge security perimeter.
There was no official confirmation of the value of the goods, but police sources said that as much as €4.5m worth of jewellery had been taken. None had been recovered.
A woman leaving the Ritz after the robbery described drinking a cocktail in the hotel's Hemingway Bar when "total panic" broke out.
"I saw hooded men with guns, and then my only aim was getting out of there ... I ran and ran ... I thought it was an attack," said the woman.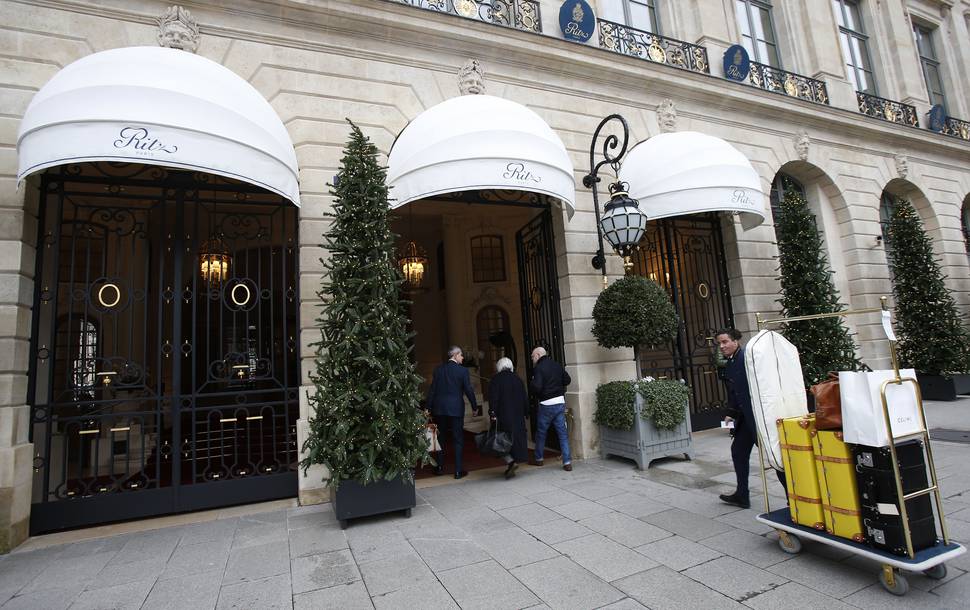 The 19th century hotel, owned by Mohamed al-Fayed, reopened last year after four years of refurbishment work. Several high-end Paris jewellery stores have been targets of dramatic robberies in recent years, including Cartier, Harry Winston and Chopard. Kim Kardashian West lost millions of dollars' worth of jewellery when she was robbed at gunpoint in a Paris apartment in October 2016.