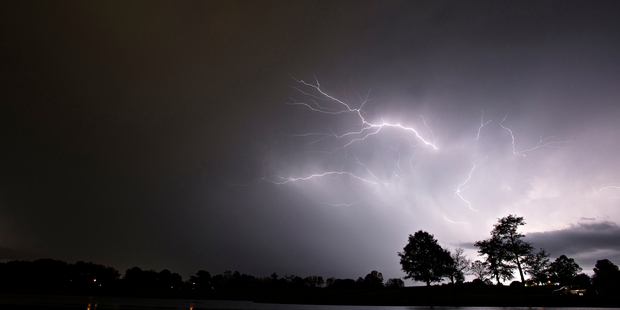 Lightning, heavy rain and tornadoes have hit the southeast of the United States.
Severe storms raking the region unleashed one large tornado and more than a half-dozen apparent twisters yesterday, toppling trees, roughing up South Carolina's peach capital and raining out golfers warming up for the Masters.
The severe weather outbreak was the second to hit the south in less than a week, but no deaths or significant injuries were reported. Storms on Monday and Tuesday killed five people, including a Mississippi woman who desperately called 911 from a car that plunged into a rain-swollen creek.
Portions of Kentucky and Georgia were still under threat of tornadoes late yesterday, and flash flooding was possible in the Atlanta area.
Thousands had lost power across the three states, with utilities struggling to keep up.
Winds were blowing at about 110km/h in some areas.