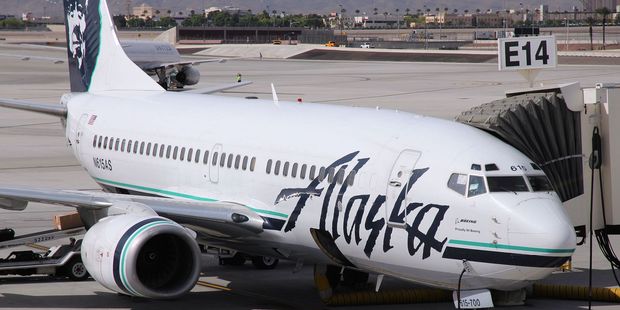 A woman in the United States has pleaded guilty to assault charges filed after a female passenger complained that she had been groped during a flight from Las Vegas to Portland.
Heidi McKinney, 27, of suburban Portland, Oregon, was arrested in May last year after the Alaska Airlines flight landed at Portland International Airport.
The victim told authorities she had been touched on the breast and genitalia without consent by another female passenger.
"Miss McKinney did so with the intent to humiliate and harass the victim," Assistant US Attorney Ravi Sinha said at US District Court in Portland.
"(She) both made contact with victim's body, including her inner thigh, and made a series of profane and lewd statements to the victim."
A federal grand jury originally indicted McKinney on a charge of abusive sexual contact.
She ultimately pleaded guilty to assault with the intent to commit a felony.
The maximum penalty is 10 years in federal prison and a $250,000 (A$328,000) fine.
However, Sinha and defence lawyer Lisa Ludwig plan to jointly recommend a sentence of three years on probation.
The judge does not have to accept the recommendation.
McKinney answered a series of yes-or-no questions from US District Judge Michael Simon, and she made no lengthy statements in court on Friday.
McKinney said she recently completed alcohol treatment at a facility near Portland. Court documents show McKinney was convicted of drunken driving in 2008 and 2015.
Her fiance told jail officers after the plane incident that McKinney does not metabolise alcohol like most people and "this is what happens," records show.
Simon scheduled sentencing for June 19. In the meantime, McKinney remains out of custody under a set of pre-trial conditions, including that she not use drugs or alcohol.