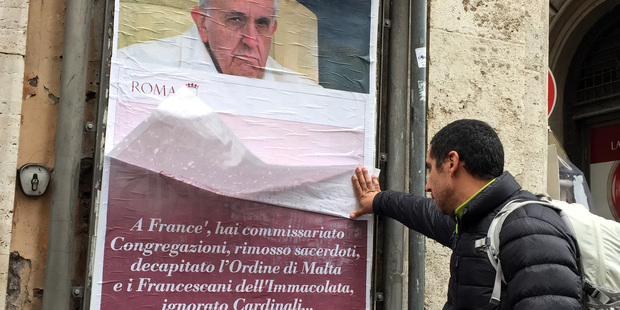 Conservative criticism of Pope Francis has intensified since his intervention in the Knights of Malta order, with posters appearing around Rome at the weekend citing his actions against conservative Catholics and asking: "Where's your mercy?"
At the weekend Francis cemented his authority over the Knights by naming a top Vatican archbishop, Angelo Becciu, to be his special delegate to the ancient aristocratic order.
At the same time, dozens of posters appeared around Rome featuring a stern-looking Francis and referencing the "decapitation" of the Knights and other actions Francis has taken against conservative, tradition-minded groups.