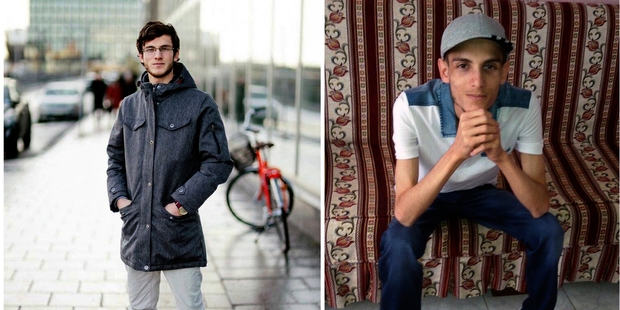 Omar Alshogre, who spent nine months in the Saydnaya prison, says guards would come to his cell, sometimes three times a week, and call out detainees by name.
Alshogre said a torture session would begin before midnight in nearby chambers that he could hear.
"Then the sound would stop, and we would hear a big vehicle come and take them away," said Alshogre, 21, who now lives in Sweden.
Speaking in an interview from Stockholm via Skype, Alshogre told the Associated Press how he was forced to keep his eyes closed and his back to the guards while they abused or suffocated a cellmate.
The body often would be left behind, or there would be a pool of blood in the cell for other prisoners to clean up. "We can tell from the sound of the prisoner as he dies behind us. He dies a metre away. I don't see anything, but I see with my ears," said Alshogre, who moved among nearly 10 detention facilities for two years before landing in Saydnaya. He survived nine months in the prison, paying his way out in 2015 - a common practice.
He suffered from tuberculosis and his weight fell to 35kg.
Two cousins detained with him in western Syria didn't survive, dying a year apart in a military intelligence detention facility. The younger one died in Alshogre's arms, deprived of food and so weak he was unable to walk to the bathroom on his own.
Still, Alshogre said nothing could have prepared him for Saydnaya.
At one point, Alshogre was called out by his guards "for execution", he said. He was brought before a military trial and told not to raise his gaze at the judge, who asked how many soldiers he had killed. When he said none, the judge spared him.
Death in Saydnaya was always present, "like the air", said Alshogre, who keeps a photo of one of his tormentors on the wall of his home.
Once when he was deprived of food for two days, a cellmate handed him his food ration - and died days later. "This is someone who gave me his life," he said. Another cellmate died of diarrhoea, also common in the prison. "Death is the simplest thing. It was the most hoped for because it would have spared us a lot: hunger, thirst, fear, pain, cold, thinking."
- AP