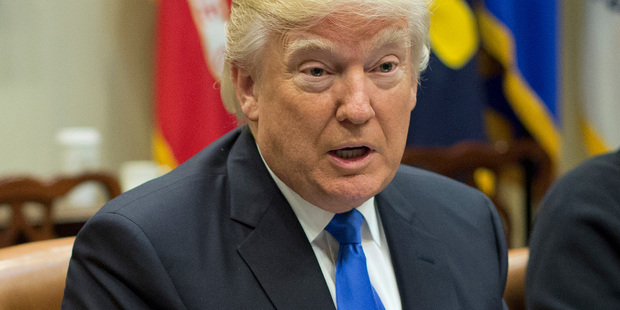 US President Donald Trump is signing two executive orders in keeping with campaign promises to boost border security and crack down on immigrants living in the US illegally.
The president signed the two orders today during a ceremony at the Department of Homeland Security after honoring the department's newly confirmed secretary, retired General John Kelly.
The executive orders jumpstart construction of a US-Mexico border wall, one of his signature campaign promises, and strip funding for so-called sanctuary cities, which don't arrest or detain immigrants living in the US illegally.
The Trump Administration is readying a sweeping review of how America conducts the 'war on terror', including possible resumption of banned interrogation methods and reopening CIA-run "black site" prisons outside the United States, according to a draft executive order obtained by AP.
The order would also instruct the Pentagon to send newly captured "enemy combatants" to Guantanamo Bay, Cuba, instead of closing the detention facility as President Barack Obama had wanted.
Altogether, the possible changes could mark a dramatic return to how the Bush Administration waged its campaign against al-Qaeda and other extremist groups.
Trump spokesman Sean Spicer, questioned about the draft order, said it was "not a White House document," but he would say no more about it.
The three-page document instructs top national security officers to "recommend to the president whether to reinitiate a programme of interrogation of high-value alien terrorists to be operated outside the United States and whether such programme should include the use of detention facilities operated by the Central Intelligence Agency".
The document says US laws should be obeyed at all times and explicitly rejects "torture".
But its reconsideration of the harsh techniques banned by Obama and Congress is sure to inflame passions in the United States and abroad.
- AP