The winner of the 'Australian of the Year' award will be announced this evening.
Among the finalists are people who have campaigned tirelessly for social change and made substantial breakthroughs in medical science. And these are all utterly admirable pursuits, no doubt about it.
But we thought we'd take a moment to acknowledge the top Aussies who have made a contribution for a variety of different reasons and captured the nation's attention in the past year ... even if it was just for a heady fifteen minutes.
Here are our nominees for Alternative Australian of the Year:
SABRE NORRIS, AKA THE KID WHO CALLED HER DAD OUT FOR BEING 'PRETTY FAT'
Not only can pint-sized surfer Sabre Norris shred a wave better than most, she can also verbally devastate with the best of them.
Eleven-year-old Sabre made headlines around the world in November when she appeared on the Today Show and completed cracked host Karl Stefanovic up when asked about how proud her father, Olympic bronze-medal winning swimmer Justin, was of her achievements.
"My Dad was an athlete, but now he's um ... pretty fat," Sabre said. "He used to eat like two litres of ice-cream every single night! The River Murray salter caramel ones. And he used to get really angry at Mum because Mum didn't always buy it for him. But when Dad got really angry Mum started buying it for him all the time. And then he had to suck his gut in for photos! It was really funny."
The clip went viral and as a result Ellen DeGeneres invited her on her show which is - as we all know - the highest honour that can be bestowed on a human.
JAMES ROSS-MUNRO, AKA THE GUY WHO FOILED A ROBBERY IN A SERVO ON THE GOLD COAST WITH A BUSTED PLUGGER
James Ross-Munro foiled an attempted robbery at a servo, even though he had a busted thong. He was on his way home from a Stubbies 'n' Singlets party with a mate and he stopped in at the servo for some noodles. It is the most Australian scenario ever, really.
The interview on Today with Karl Stefanovic and Lisa Wilkinson is well worth a view if you haven't seen it.
WHOEVER LEAKED THAT TAPE OF JULIE SNOOK AND AMBER SHERLOCK FIGHTING OVER A JACKET
We tip our hat to whoever leaked the footage of Channel Nine TV personalities Amber Sherlock and Julie Snook going toe to toe over putting on a jacket. Because boy oh boy, did that bring a lot of joy to a lot of Australians. It was a community service, really.
An honorary mention goes to Snook, who stepped out on the red carpet after the brouhaha in a white dress. Perfectly accessorised with a face that said "I dare you to ask me to put a jacket on."
Australian Nine News anchor Amber Sherlock demands her colleague change her outfit after they both wore white
AND WHILE WE'RE AT IT, SANDY REA CAN HAVE A PRIZE TOO
Sandy was the third person on that infamous panel #jacketgate panel, who delivered the perfect facial expression to sum up our collective feeling about the whole situation.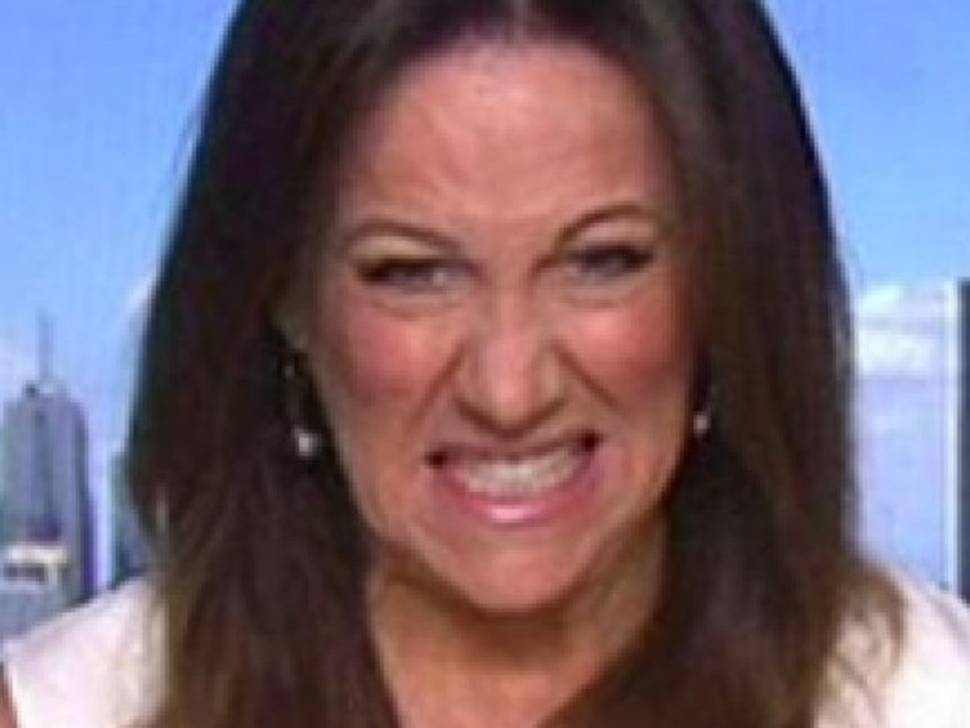 THE GUY WHO PUNCHED AN ANGRY ROO SQUARE IN THE JAW TO SAVE HIS DOG
This is a controversial one, we know, as it could be considered very un-Australian to punch 50 per cent of our national emblem. But Greig Tonkins became the poster boy for mateship in December when footage of him punching an angry-looking kangaroo who had his beloved dog Max in a headlock. So much about it was just right. The fact that he is wearing a flanno and a backwards cap. The look on the kangaroo's face post-punch, which clearly said 'WTF was that?'
It's now been viewed more than 39 million times.
DANIEL MCCONNELL, AKA THE GUY WHO CHASED HOONS IN HIS UNDIES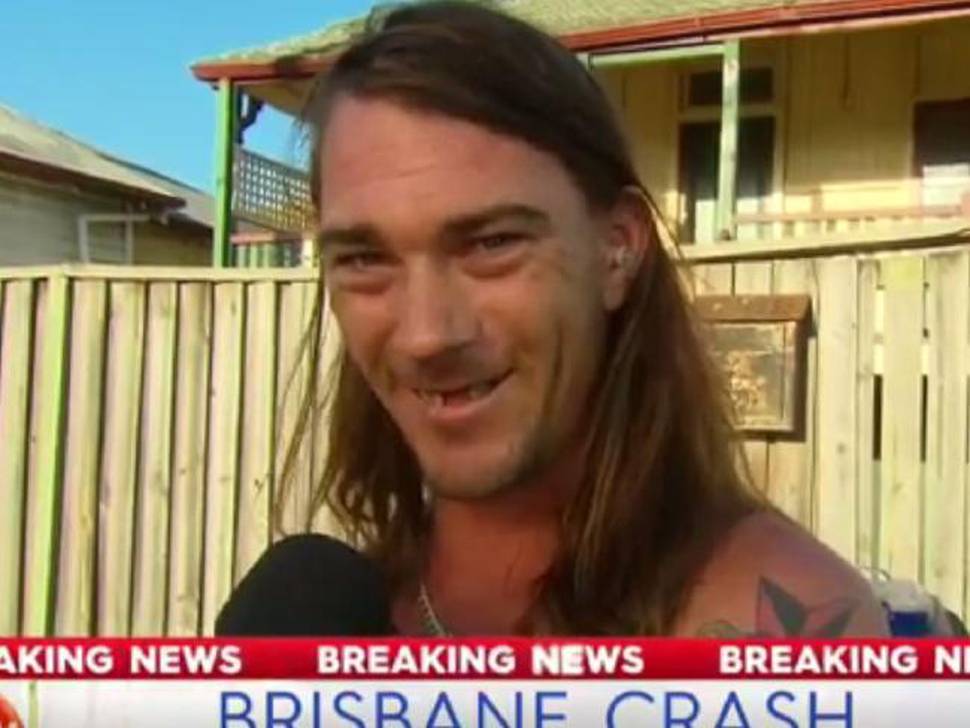 There were calls to make Daniel McConnell PM after he appeared on Today late last year.
He was interviewed about a car crash that occurred near his home in Brisbane. He told the bemused reporter that he was woken by his wife around 2am when a car had crashed into the awning of a fish and chip shop down the road from his Hendra home.
He explained how he snapped into action, chasing the man who had just about destroyed his mate's mum's shop down the street ... in his undies.
JADE JILLINGS - AKA THE GIRL WHO RODE THE WHEELIE BIN AT THE MELBOURNE CUP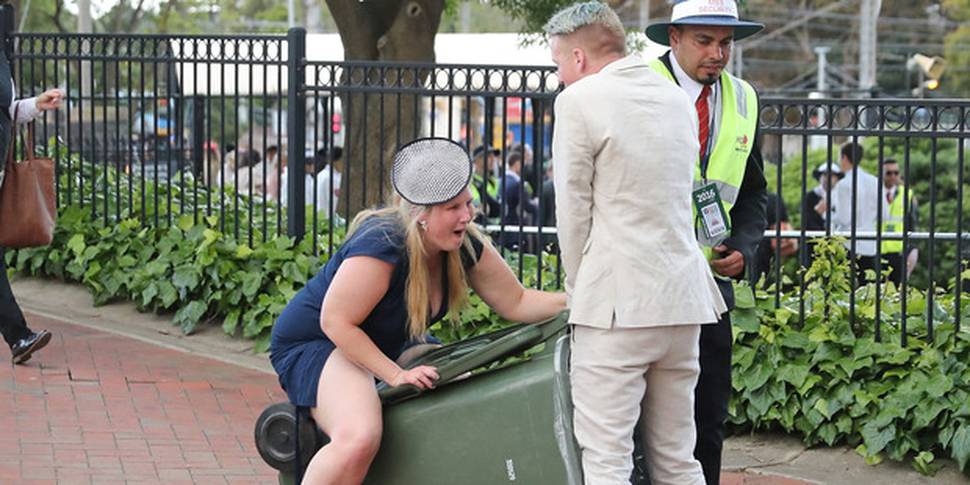 Now we don't condone excessive drinking because that would be irresponsible. But there was something rather mesmerising about Jade Jilling's efforts at this year's Melbourne Cup. The beauty of this is that nobody (other than Jade's dignity) got hurt in these shenanigans ... unlike the previous girl in the blue dress who pushed a police officer into a bush.
Source: The Project / Ten. Kiwi Jade Jillings made headlines around the world when pictures of her riding a wheelie bin at Melbourne Cup Day went viral - so what does she have to say for herself? Jillings, originally from Palmerston North, broke her silence to appear on The Project, along side her house mate Tyler Johnson, who is also a Kiwi and was with her on that now infamous day.