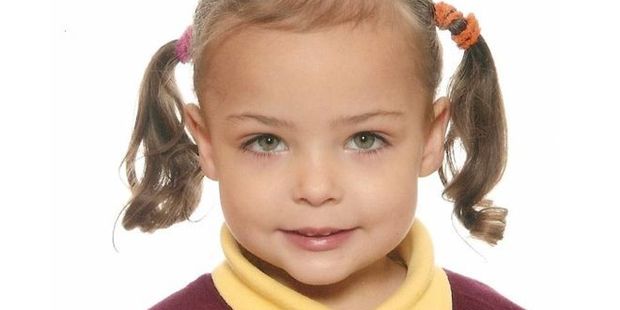 A four-year-old girl died after being given drugs referred to as 'Smarties' by her mother so she could have sex with her boyfriend without being disturbed, a court heard yesterday.
Michala Pyke, 37, texted her drug dealer partner John Rytting, 40, with a message about giving the youngster diazepam: 'She can have a blue smartie and go to sleep lol xxx.'
Schoolgirl Poppy Widdison was seen as an 'inconvenience' and allegedly given drugs by the pair over a six-month period.
Tests showed the 'dance drug' ketamine, heroin and methadone - a heroin substitute - were also in her system.
Poppy allegedly suffered both physical and emotional abuse from her mother and her partner.

Police found more than 1,000 tablets of controlled drugs scattered around in blister packs at his squalid flat in Grimsby, the jury heard.
Paramedics discovered Poppy was turning blue and not breathing when called to Rytting's home after she was found lifeless on the sofa in June 2013.
She died the next day at Sheffield Children's Hospital when her life support machine was switched off. An investigation failed to establish the cause of her death.
Prosecutor David Gordon told the jury at Hull Crown Court that the defendants were not charged with murder or manslaughter as there was no evidence to blame them for her death and that experts disagreed about its cause.
But he said there was clear evidence of the girl being plied with illicit substances to keep her quiet.
He added: 'We the prosecution say they wanted to get on with their love life and they regarded her as an incumbent.'
He said the pair deliberately fed the girl drugs, and evidence from Pyke's mobile phone backed this up. References were made to 'blue smarties', a name for the class C drug diazepam.
A week before Poppy died Pyke sent the message to Rytting: 'Got a bottle of wine if u wanna share. Text back before I leave in half an hour. She can have a blue Smartie and go sleep lol! XXX.'
Rytting replied replied: 'U ok.'
Pyke responded: 'Get them blue smarties ready - the one she likes! Lol XX' The jury was told the reference to the 'one she likes' suggests a repeated course of conduct over a period of time rather than a one-off incident.
Mr Gordon said: 'She [Pyke] regarded her own child as a nuisance and interfering with the enjoyment in her own relationship with Mr Rytting.'
He said tests after her death found traces of heroin and methadone in Poppy's hair.
'This is not like sprinkling of the drug over the child's head, but was made up of the compound of her own cell structure,' he said