Survivors of the deadly Tennessee school bus crash are "too dazed to talk", doctors said, as new details emerged on the history of the driver and bus company.
Johnthony Walker, 24, has been charged with five counts of vehicular homicide after losing control of a school bus and ploughing into a tree in Chattanooga on Monday afternoon.
Of the 37 children on the bus, five were killed and 23 were rushed to hospital. Six are in a critical condition. All were students at Woodmore Elementary School.
Dr Darvey Koller, from Children's Hospital at Erlanger, said the injured children were so young and frightened that many couldn't spell their names. Some couldn't remember their birthdays or their parents' names - just "Mamma" when asked.
"Many of them were scared or too dazed to talk to us," Koller said.
The process of identifying the injured moved slowly, Koller said, and hospital staff resorted to photographing each child for teachers to identify.
New details of driver's history emerge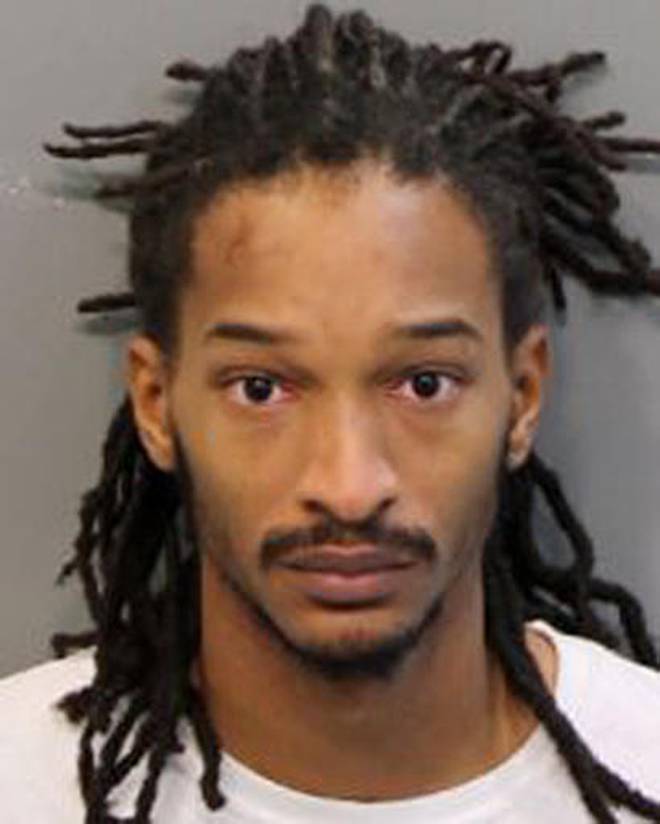 Police said Walker was speeding when the bus veered off a narrow, winding road and crashed into a tree on the way home from school. He faces court on November 29.
Now it has emerged Walker, who has a 3-year-old son, has a fraught driving history.
According to a September police report, he was heading into a blind curve and hit an SUV when he crossed into the oncoming lane to manoeuvre the bus around the bend. No children were in the front rows of the bus and no injuries were reported. The damage to both vehicles was considered minor.
Walker's licence had been suspended for about a month in 2014 for failure to show proof of insurance, according to state commercial driver records. He appeared to have no criminal record in Tennessee, authorities said.
Jasmine Mateen said she had repeatedly complained to the school about the bus driver. Her daughter was killed in the crash. Two of her other children were seriously hurt.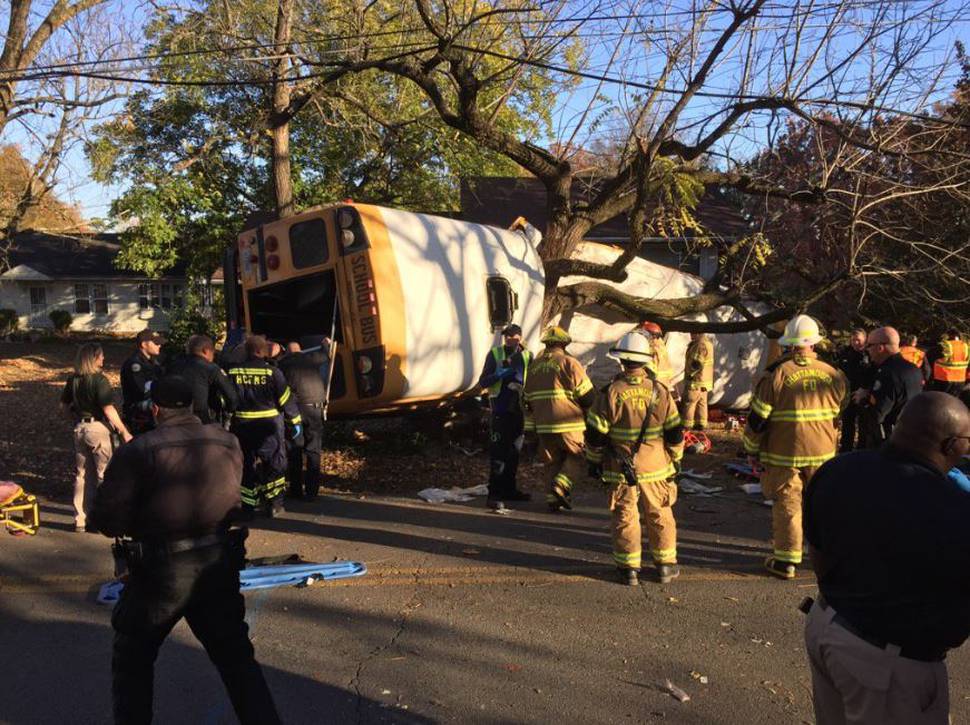 "I've been calling y'all since August," Mateen said she told the school, according to WRCB. "I said, 'Now y'all doing what y'all supposed to been doing now that it's too late. Y'all doing what y'all supposed to be doing, but my baby laying in a cold freezer'."
Mateen said she complained to the Board of Education, the school and the bus company.
She said she even wrote a letter to the driver, which the principal read aloud to him as she and several children watched.
"He said, 'So? I'd do it again'," Mateen recalled.
The grieving mum said she saw her daughter's body. "Her mouth was open like this, like she was screaming."
Hamilton County School District spokeswoman Amy Kutcher declined to say whether the district had received any complaints involving Walker, who was employed by an outside bus contractor, Durham School Services.
Durham operates about 13,700 vehicles across the US and has nearly as many drivers, according to the Federal Motor Carrier Safety Administration. It had a "satisfactory" safety rating from the agency in July last year.
The company has had 346 crashes over two years, including three resulting in deaths and 142 with injuries, federal figures show. During that period, 53 incidents involved unsafe driving violations.
Durham CEO David A. Duke issued a statement on Twitter saying the company was "devastated" by the accident and was working with police and school officials to investigate.
Victims remembered: "She was always smiling"
Reeling from the tragedy, Chattanoogans lined up to donate blood and created a memorial of flowers and stuffed toys at the crash scene.
"The most unnatural thing in the world is for a parent to mourn the loss of a child," Mayor Andy Berke said. "There are no words that can bring comfort to a mother or a father. So today, the city is praying for these families."
LaFrederick Thirkill remembered his 9-year-old cousin, Cordayja Jones, as a girlie-girl, who liked dressing up and giving hugs.
Thirkill is the principal at Orchard Knob Elementary, where Cordayja attended before changing schools to Woodmore Elementary. She was a polite little girl, he said. Even though he was her cousin, she called him "Mr Thirkill" when she saw him in the hallways.
"She was always smiling," he said of the fourth grader. "I remember her as just a kid who always smiles. I never saw her sad, never saw her mad. The kid that always smiled and she's leaning in to give me a hug. Very soft-spoken, but her actions were very kind and very gentle."
At an evening prayer vigil on Tuesday, a church overflowed and gospel choir boomed out songs. Preachers spoke of grief, strength and faith.
Children the same age as those who died got antsy in the capacity-filled lobby. Reality intruded, though, as an usher walked a tearful woman through the crowd. "This woman needs a seat," he said. "She lost her daughter."
Parents used to sending their children to school every day without incident struggled to cope with the news.
"It's real tough," said Dujuan Butchee, whose daughters, Jamya and Janesa, are eighth-graders who used to go to the same school as the youngsters killed in the wreck.
"It's tough on my kids because they know some of the victims as well."
Butchee said it wasn't the first time he had heard about a bus speeding: "I think it should wake up more bus drivers to be more cautious because you're dealing with a lot of kids' lives."