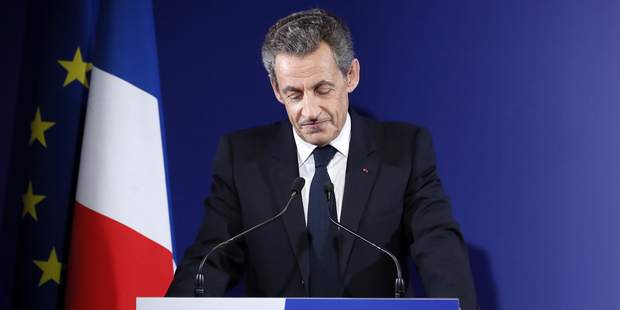 Former President Nicolas Sarkozy and his populist, hardline stand on Muslims and immigration went down in defeat yesterday in France's conservative primary for president. Two ex-prime ministers will instead meet in a runoff next week for the nomination.
The race was seen as an early measure of how the terror attacks in France over the past two years and the nationalist wave sweeping Europe and the US have shaped the country's political landscape.
With more than 3.8 million votes counted from about 92 per cent of polling stations, Francois Fillon had 44.2 per cent, Alain Juppe 28.4 per cent and Sarkozy 20.7 per cent.
The top two vote-getters will compete in the November 27 runoff.
In a speech from his campaign headquarters in Paris, Sarkozy called on his supporters to vote for Fillon - his Prime Minister from 2007 to 2012 - in the second round.
The winner is expected to have a strong chance of victory in the April-May presidential election, because traditional rivals on the left have been weakened by Socialist Francois Hollande's troubled presidency.
The conservative candidate's main challenger next year may turn out to be far-right leader Marine Le Pen, who is hoping anti-immigrant, anti-Muslim and anti-establishment sentiment can propel her to the presidency. Le Pen did not take part in any primary.
- AP