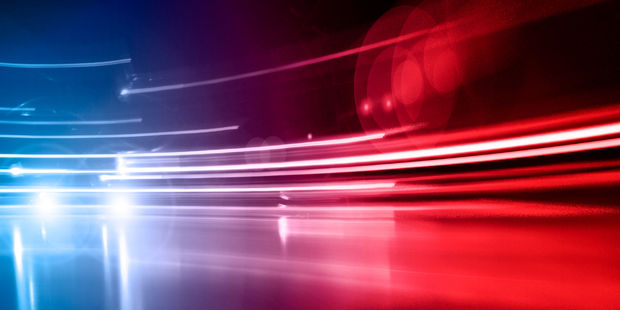 Two children and one adult were killed and several people were injured when a vehicle struck a flat-bed trailer carrying people celebrating Halloween in a small town in eastern Mississippi, authorities said.
The three people killed were all riding on the trailer and were all related to each other, Newton County Coroner Danny Shoemaker said late Monday. Their names and ages were not immediately released. He said two died at the scene of the wreck and one died while waiting for a hospital helicopter.
"It was just chaos," Shoemaker said describing the scene of the wreck on U.S. Highway 80 in Chunky, a town about 80 miles west of Jackson. He said some of the children on the trailer were wearing Halloween costumes.
Three helicopters and multiple ambulances took injured people to three hospitals. Some had life-threatening injuries, said Mississippi Highway Patrol Capt. Johnny Poulos.
Poulos told The Associated Press it appears a vehicle struck a flat-bed trailer carrying people about 7:45 p.m. CDT.
Investigators were on the scene late Monday. Details about the number of people injured were not immediately available. Poulos said he did not know what group was sponsoring the trailer ride.
Chunky has a population of about 325. It is near the Chunky River, a popular site for canoeing.
- AP