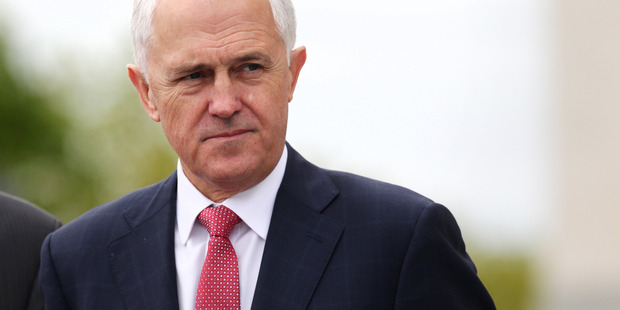 The Australian Opposition has dashed government plans for a public but non-binding vote on recognising gay marriage, arguing it would better if the issue was decided in Parliament.
Prime Minister Malcolm Turnbull's Coalition Government needs Labor Party's support to get enabling legislation through the Senate to hold a national vote on gay marriage on February 11.
While Labor supports gay marriage, it argues the plebiscite would trigger a divisive public debate. Labor argues the Parliament should decide the issue without asking the public.
A meeting of Labor MPs formally announced their decision on the issue.
Shadow attorney-general Mark Dreyfus moved a motion in caucus to oppose the plebiscite bill, which was seconded by Terri Butler. No one spoke against the recommendation and it was carried unanimously.
Labor leader Bill Shorten told the meeting a series of consultations had been held over the past few weeks with mental health experts and other stakeholders.
The overwhelming response had been sincere and straightforward: "Please do not support this divisive, expensive and unnecessary plebiscite, just get on with it and get the Parliament to do its job".
The Government has released draft amendments to the federal marriage law that would be put to Parliament if a majority of Australians endorse gay marriage in the plebiscite. Opinion polls show most Australians support marriage equality.
But gay rights advocates fear that an aggressive scare campaign could result in the plebiscite failing, putting same-sex marriage off the national agenda for decades. Some conservative MPs have said they will vote against gay marriage in Parliament even if a majority of Australians support it.
Religious ministers and officials would be allowed to refuse to officiate at same-sex marriages and churches would be allowed to refuse to provide facilities, goods and services for gay weddings. Some government MPs argue the same legal protections should be extended to cake makers and wedding singers who object to same-sex marriage.
Attorney-General George Brandis accused Labor of being more interested in scoring a political win over the Prime Minister than doing the right thing for gay couples.
"Today is the opportunity for the Labor Party to show that it really does believe in marriage equality or whether it's just playing a political game here," Brandis told ABC.
-AP, AAP