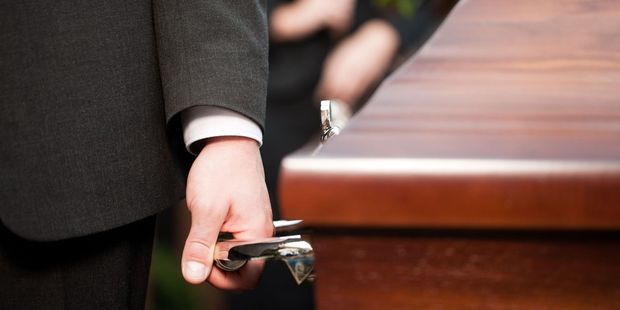 A man has been charged with murder after allegedly ploughing his four wheel drive into a Far North Queensland, Australia, funeral home packed with mourners.
A 48-year-old woman was killed and more than a dozen others were injured on Friday morning when the car ploughed into the home at Kowanyama, on the west side of Cape York, about 10.30am.
A service was underway when the crash occurred.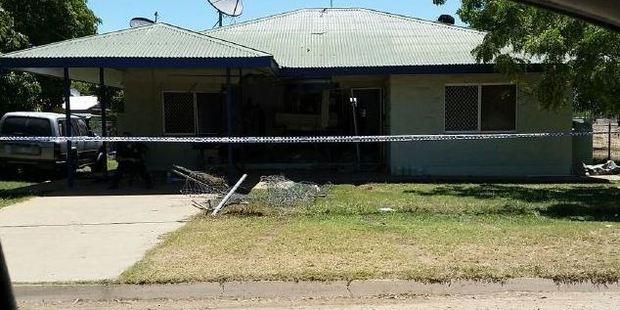 QAS and Qld Health are attending a multi-cas incident at #Kowanyama where it is believed a vehicle has driven into a residence.

— Queensland Ambulance (@QldAmbulance) October 7, 2016
A family dispute is believed to have been behind the crash
Police charged the man, 55, with murder overnight Friday.
He is due to appear in Cairns Magistrates Court on Saturday.
The 48-year-old woman died at the scene, while at least 12 others were flown to hospitals in Cairns and Townsville with varying injuries.
Up to eight others were treated at the scene for minor injuries such as cuts and bruises.
Acting Inspector Michael Gooiker said the driver was related to the mourners who had gathered at the home.
"There are indications there may have been some sort of dispute at a funeral and this is a result of that," he said.
It is unclear whether the council vehicle belonged to the driver. Two doctors and two nurses from the Royal Flying Doctor Service happened to be attending a nearby clinic and were among those first at the scene.
Police organised a co-ordinated response, with investigators and forensic officers flown to the community.
There was a crowd of about 50 mourners and the vehicle is believed to have smashed all the way through the home on Kowanyama St in the Aboriginal community. The home reportedly collapsed.
Cape York Police Inspector Paul James confirmed a 48-year-old local woman had died.
He said those injured in the incident had suffered serious injuries including broken arms, legs, dislocations and lacerations in the alleged vehicular homicide.
QAS and Qld Health are attending a multi-cas incident at #Kowanyama where it is believed a vehicle has driven into a residence.

— Queensland Ambulance (@QldAmbulance) October 7, 2016
Police deployed an extra 13 officers to the 1200-strong community which is described as extremely tense and on the brink of exploding into a riot with fears of further mayhem and bloodshed.
@RoyalFlyingDoc lands in Cairns from #Kowanyama with two patients following funeral incident. pic.twitter.com/WgAzaByRVE

— Daniel Bateman (@BatemanDan) October 7, 2016
Kowanyama-born activist Tania Major, a former Young Australian of the Year, said her mother was at the scene when the 4WD Toyota Landcruiser crashed through the house.
"She was there for the burial of my eldest cousin," said Ms Major, speaking from Brisbane.
"She heard the smash, came out of the toilet and there were bodies of so many injured ...
First image of injured flown into #Cairns after a man allegedly drove his vehicle into a large gathering at #Kowanyama Photo @RoyalFlyingDoc pic.twitter.com/VVjbQHpvFz

— S Marshall-McCormack (@ShannonMM9) October 7, 2016
"He ran over the coffin and smashed right on through the house."
Ms Major said she understood that the woman who was killed in the incident had been standing in front of the vehicle begging with the driver to stop when she was mown down.
"He just took her out, ran her down, and then ploughed into the rest of the crowd in the house who were there paying their respects to the deceased. The entire community was there, 50 inside, the rest outside waiting to go in.
Queensland Premier Annastacia Palaszczuk said it was a "very tragic incident".
"I just want to reassure the residents of Kowanyama that we are getting all the medical expertise that we can to that region," she told ABC radio.