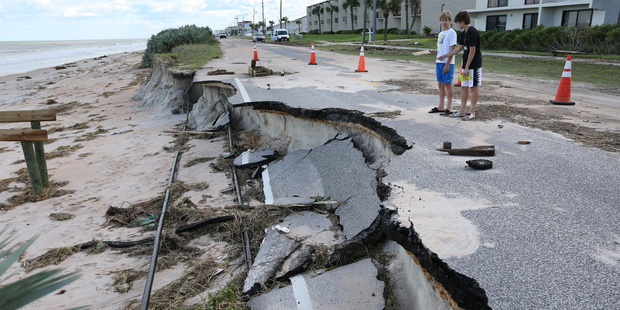 A weakening Hurricane Matthew lashed Georgia and the Carolinas in what appeared to be the last leg of its march up the East Coast, leaving in its wake millions of Americans relieved that one of the most fearsome storms on record in the US wasn't that bad after all.
The hurricane was blamed for at least 10 deaths in the US, including that of a 68-year-old Georgia man who died when two trees fell on his home. And hundreds were left dead in Matthew's wake in Haiti.
North Carolina felt the brunt of Matthew, with more than 30cm of rain falling in the southeastern part of the state, causing life-threatening flash flooding, forecasters said. Homes, businesses and roads as far west as Raleigh were also damaged by the deluge.
But in many places along the Southeast coast, the damage consisted mostly of flooded streets, blown-down signs and awnings, flattened trees and power outages.
As the storm passed and the skies cleared, many people were already cleaning up, reopening their businesses or hitting the beach. The power started coming back on. And all three major theme parks in Orlando, Florida, were up and running.
"We are all blessed that Matthew stayed off our coast," Florida Governor Rick Scott said. "We are blessed that we didn't have a direct hit."
Matthew sideswiped two of the South's oldest and most historic cities - Savannah and Charleston. It was expected to veer out to sea, lose steam and loop back around towards the Bahamas and Florida, too feeble to cause any trouble.
A shift of just 30 or 50km could have meant widespread devastation. "People got incredibly lucky," Colorado State University meteorology professor Phil Klotzbach. "It was a super close call."
Property data firm CoreLogic projected the storm would cause US$4 billion to US$6 billion in insured losses on home and commercial properties. That compares with Hurricane Katrina's US$40 billion and Superstorm Sandy's US$20 billion.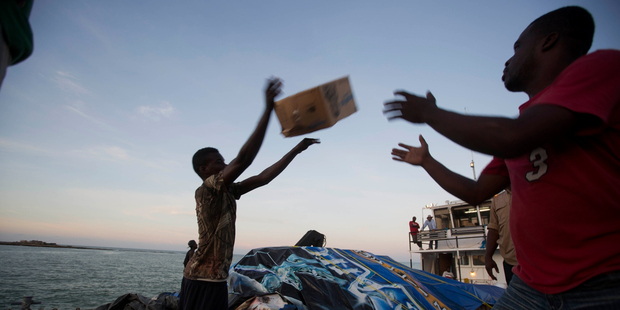 In Haiti, Jeremie was the apparent epicentre of Haiti's growing humanitarian crisis. About 470 people died in just one district in southwest Haiti. The country is braced for a rise in cholera cases.
Jeremie is the main city of the department of Grand-Anse, located on the northern tip of Haiti's southwest peninsula, where authorities believe the death toll and damage is highest. Fridnel Kedler, coordinator for the Civil Protection Agency in Grand-Anse, said that officials still haven't been able to reach two communities within that department three days after the hurricane hit.
More than 60,000 people remained in shelters.
Government officials estimate that at least 350,000 people need assistance, and concern was growing over an increase in cholera cases following widespread flooding.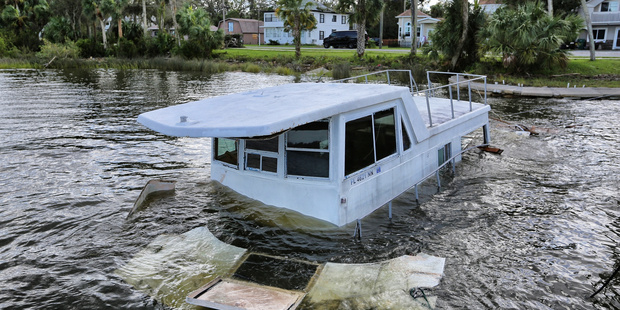 - AP