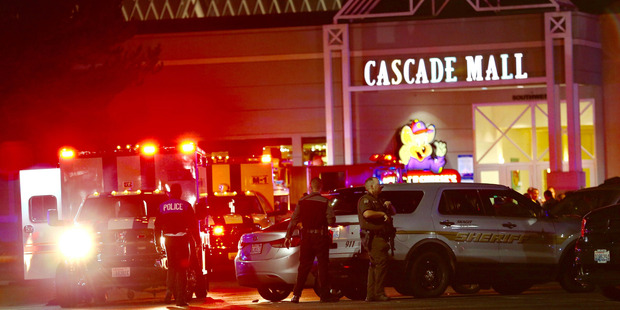 Police were last night searching for a gunman who opened fire in the makeup department of a Macy's store at a mall north of Seattle, killing four females.
Washington State Patrol spokesman Sergeant Mark Francis said police were seeking a Hispanic man wearing black and armed with a rifle last seen walking towards Interstate 5.
"We are still actively looking for the shooter," Francis said.
"Stay indoors, stay secure."
Authorities say the motive for the shooting, which also critically wounded a male, was unknown.
The FBI was helping local authorities as dozens of police officers searched for the suspect.
The FBI's Seattle office said it "has no information to suggest additional attacks planned" in Washington state but did not elaborate.
The deadly shooting happened in the Cascade Mall in Burlington, Washington, about 100km north of Seattle.
Francis said the "lone shooter" attacked the victims with a "hunting type rifle."
Tari Caswell told the Skagit Valley Herald she was in the Macy's women's dressing room when she heard "what sounded like four balloons popping".
"Then I heard seven or eight more, and I just stayed quiet in the dressing room because it just didn't feel right. And it got very quiet. And then I heard a lady yelling for help, and a man came and got me and another lady, and we ran out of the store," Caswell told the newspaper.
Stephanie Bose, an assistant general manager at Johnny Carino's Italian restaurant near the Macy's store at the mall, said she immediately locked the doors to the restaurant after hearing about the shooting from a fellow employee's boyfriend.
"He was trying to go to the mall and people were screaming," she said.
"It was frantic."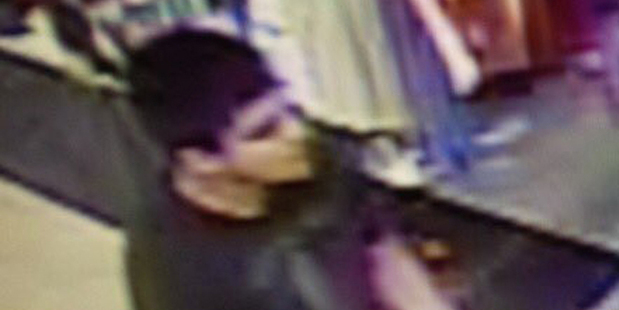 She said he could see police at the doors with assault rifles but they were no longer guarding the doors as of 9.30pm (local time).
Francis said about 8.30pm the mall had been evacuated and emergency medical personnel were cleared to enter.
Francis said the "final clear" of the 40,319sq m mall involved 11 search teams, along with two K9 units.
The parking lot was closed and emergency management officials told people they would be able to retrieve vehicles today.
Governor Jay Inslee said tragedy had struck the state.
"We urge residents to heed all safety and detour warnings. Stay close to your friends and loved ones as we await more information and, hopefully, news of the suspect's capture," Inslee said.
- AP