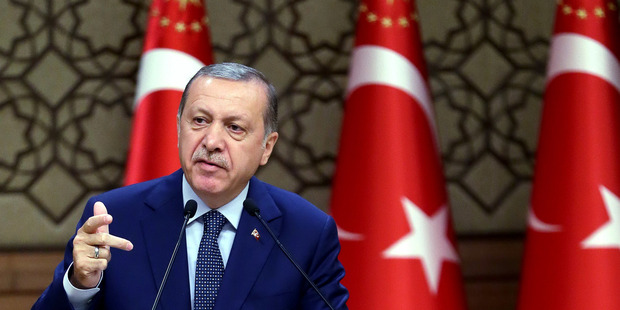 Turkey's issuing of an arrest warrant for Fethullah Gulen on charges of ordering last month's bid to overthrow President Recep Tayyip Erdogan has been dismissed by the US-based cleric.
In the warrant, which was issued yesterday, Gulen stands accused of "ordering the July 15 coup", the Anadolu news agency reported.
But the reclusive cleric, who strongly denies any involvement in the failed putsch, has denounced the warrant as meaningless.
"The issuance of an arrest warrant from a Turkish court changes nothing about my status or my views," Gulen said in a statement, noting his repeated condemnation of the attempted coup and denial of any knowledge of or involvement in it.
"It is well-documented that the Turkish court system is without judicial independence, so this warrant is yet another example of President Erdogan's drive for authoritarianism and away from democracy," he said.
In a separate, surprise development - which the US State Department declined to confirm - Erdogan said US Secretary of State John Kerry was planning to visit Turkey this month. "I think their Secretary of State is coming on the 21st," Erdogan told state-run TRT television.
The warrant was issued as Washington reviews two sets of documents sent by Turkey allegedly detailing Gulen's involvement in the attempted putsch and requesting his extradition.
- AFP