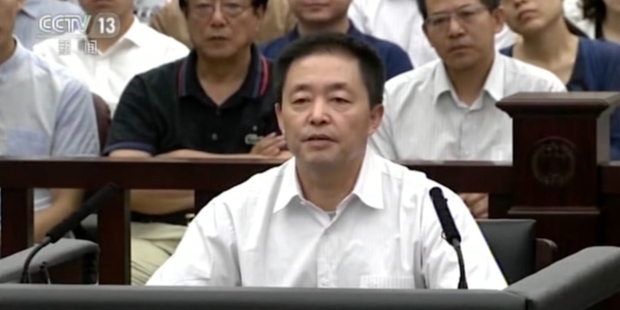 A Chinese human rights activist was yesterday given a three-year suspended prison sentence for subversion, a court said - the fourth such case this week as authorities crack down on dissent.
Christian activist Gou Hongguo had gone abroad to be trained in "subverting state power", the Second Intermediate People's Court in the northern city of Tianjin said on a verified social media account.
He sought to turn public opinion against the Government and attempted to overthrow the socialist system, among a litany of other offences, it said.
Gou was given three years in prison, suspended for three years, the court statement said, adding he pleaded guilty and said he would not appeal.
The sentence is relatively light by the standards of dissident trials in China, where the courts are controlled by the ruling Communist Party.
Gou, who had protested against forced evictions, was one of more than 200 activists and lawyers involved in cases the party considers sensitive who were detained in the so-called "709 crackdown" - named for its main date in July 2015, although Gou was held on the 10th.
His trial was the fourth at the Tianjin court this week, and followed that of high-profile rights lawyer Zhou Shifeng, whose Fengrui law firm - known for taking on cases of dissident scholars, victims of sexual abuse and members of banned religious groups - has been at the centre of the 709 crackdown. Zhou was on Thursday given seven years in prison for subversion.
Activist Zhai Yanmin was on Tuesday handed a three-year suspended sentence for crimes that included waving banners and shouting slogans, while Hu Shigen, a Christian campaigner who was a member of the same underground church as Gou, was jailed for seven and a half years on Wednesday.
Despite Zhai's sentence being suspended, detainees' relatives and campaign groups said he had yet to return home, and his whereabouts remained unknown. It was not clear what will happen to Gou, who received a similar sentence.
"Just because people are released doesn't necessarily mean that they will be completely free in China, where they can for example be released to a detention centre," Kit Chen, executive director of the China Human Rights Lawyer Concern Group, told AFP.
She cited the example of legal assistant Zhao Wei, detained in the 709 crackdown and released on bail last month according to police, but whose family have been unable to contact her.
"All the trials were prearranged showcase trials," Chen said.
A suspended sentence was "normally unimaginable" for a crime as serious as subversion, she added, but at the same time, "if you look at the kind of evidence and so-called facts that they used to accuse the defendants, none of what they did amounted to subversion".
- AFP