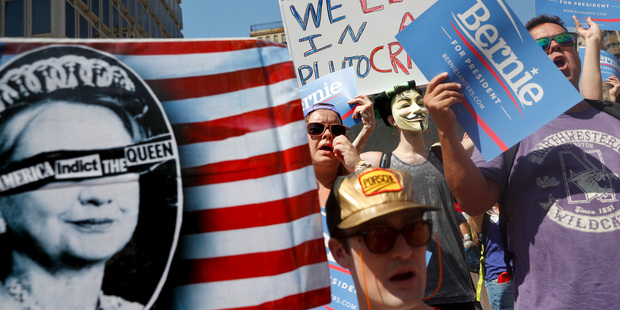 Debbie Wasserman Schultz says she is stepping down as Democratic Party chairwoman at the end of this week's convention.
The Florida congresswoman has been under fire following the publication of hacked emails suggesting the Democratic National Committee favoured Hillary Clinton in the presidential primaries.
That prompted runner-up Bernie Sanders to call today for Wasserman Schultz's immediate resignation.
In a statement, Wasserman Schultz says she still plans to fulfill her duties formally opening and closing the convention in Philadelphia.
She also says she will speak at the four-day gathering.
Earlier, Barney Frank, co-chair of the rules committee at the convention, said it was never expected that Wasserman Schultz would preside over convention proceedings this week.
The DNC voted to select Congresswoman Marcia Fudge to oversee the convention proceedings instead.
Frank says Fudge was on the list to be convention chair "long before" the emails were leaked.
He notes that heads of the Democratic National Committee are never picked to oversee convention proceedings.
In better news for Clinton, it was announced that Michael Bloomberg, who was elected mayor of New York City as a Republican, will speak at the convention to endorse her for president.
Spokesman Marc LaVorgna says Bloomberg will make the endorsement speech on Thursday.
The billionaire media mogul opted against running as a third-party candidate for fear it might siphon away votes from Clinton and help elect Republican Donald Trump.
Bloomberg has been sharply critical of Trump, and in particular of his fellow New Yorker's inflammatory rhetoric on immigration.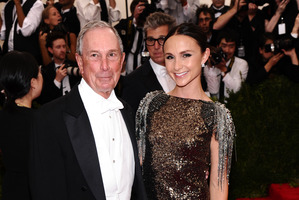 Bloomberg had previously been a Democrat before switching his party affiliation to Republican before his successful 2001 run for mayor.
Bloomberg, who served three terms, later became an independent and a leading advocate for gun control.
His endorsement was first reported by the New York Times.
- AP