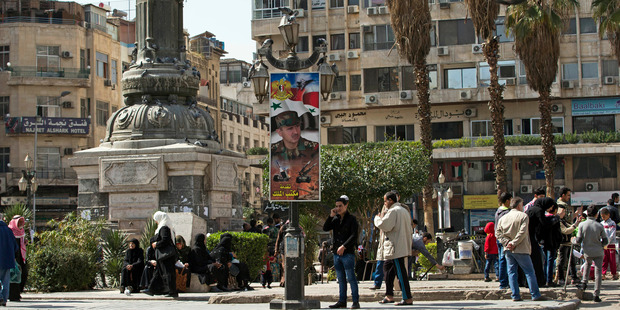 Key players in Syria's war traded accusations over violations of the first major ceasefire in the five-year conflict, but the truce remained largely intact on its second day.
Aid groups hope to use the lull in fighting that has claimed 270,000 lives and displaced more than half the population to deliver desperately needed supplies.
A successful truce would also create a more favourable backdrop for peace talks that collapsed in acrimony in early February as a Russia-backed regime offensive in northern Syria caused tens of thousands to flee.
The main opposition grouping yesterday described the ceasefire as "positive" but lodged a formal complaint with the United Nations and foreign governments about first-day breaches.
"We have violations here and there, but in general it is a lot better than before and people are comfortable," said Salem al-Meslet, spokesman for the Saudi-backed High Negotiations Committee.
Meslet said the opposition would like to see the truce "last forever" and that it was the "responsibility of the United States to stop any violations".
An HNC letter to UN Secretary General Ban Ki-moon accused Syria's regime and its allies of committing "24 violations with artillery shelling and five ground operations ... in 26 areas held by the moderate opposition".
The letter, signed by HNC head Riad Hijab, also attacked Russia for conducting "26 air strikes on areas falling within the ceasefire".
Hijab said the breaches had killed 29 people and wounded dozens.
He also warned it would be "impossible to restart the negotiations process in such coercive conditions".
The ceasefire does not apply to territory held by Isis (Islamic State) and al-Qaeda affiliate Al-Nusra Front.
- AFP