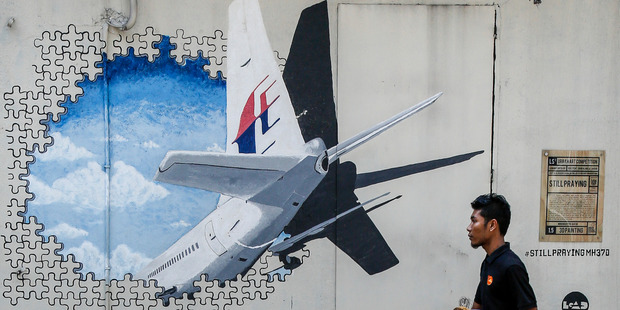 Payouts to Flight MH370 next-of-kin could reach hundreds of millions.
Law firms in Australia, Malaysia and America are suing Malaysian authorities and Boeing on behalf of families of the 239 on board.
Under international agreements families have two years to sue over air accidents and are eligible for around US$160,000 ($240,000) in compensation per passenger. The plane disappeared on March 8, 2014.
However, they can sue for more and Malaysia Airlines must prove it was not at fault. That could be a tough task as only a single wing part has been found.
Any damages would be paid by its insurer, Germany-based Allianz.
Other lawsuits are targeting Malaysia's aviation authorities and military for losing track of MH370. At least one is directed at Boeing.
More than people, nearly all Chinese, sued in New York in early February, according to a copy of their case.
MH370 carried 152 Chinese nationals. A Miami-based firm is handling lawsuits for nearly 200 next of kin from several countries, said lawyer Roy Altman.
Some plaintiffs' lawyers report smooth negotiations for out-of-court settlements, and others complained of low offers from the Malaysian side.
Others complained that lawyers for the national carrier were threatening to have some cases struck out on grounds that a state-orchestrated rescue plan for the airline last year dissolved its previous holding company, Malaysia Air Systems (MAS). A successor holding company claims no liability for MH370.
Voice 370, an international next-of-kin network, called the move a "despicable act" to frustrate claims.
But the Malaysian administrator overseeing now-defunct MAS denied that. "No requests have been rejected," said Mohammad Faiz Azmi. Families accuse the airline and authorities of allowing MH370's disappearance through a slow, bungled response, withholding information, and treating families poorly.
- AFP