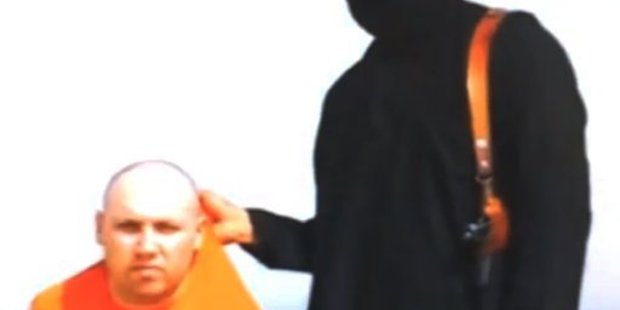 The mother of an American journalist held hostage and threatened with death by Islamic militants is pleading for his release in a video aimed directly at his captors.
Shirley Sotloff, who lives in the Miami area, addressed the leader of the Islamic State (IS) in seeking the return of 31-year-old Steven Sotloff.
Mrs Sotloff says her son shouldn't pay for US government actions in the Middle East and that as a journalist he cared about the weak and oppressed.
The video was aired on the Al-Arabiya television network.
Sotloff was last seen in August 2013 in Syria. He was threatened with death by the militants on a video unless the US stopped air strikes on the group.
The same video showed the beheading of fellow American journalist James Foley.
Another US journalist, Peter Theo Curtis, returned home this week after nearly two years captivity, but US media reported the Islamic State is still holding a 26-year-old female aid worker who has yet to be publicly identified.
Mrs Sotloff's video appeal directly addressed IS leader Abu Bakr al-Baghdadi to beg him to spare her son from a grisly fate.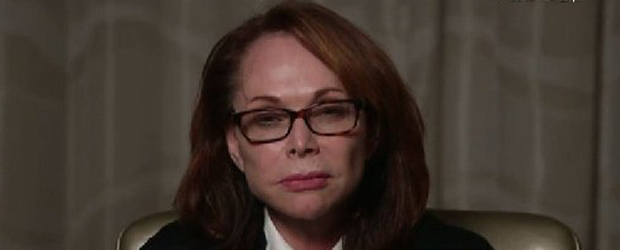 Shirley Sotloff pleads on TV for her son's life. Photo / AFP
"My son Steven is in your hands," Shirley Sotloff said, looking tired and tense but controlled. "He is a journalist who made a journey to cover the story of Muslims suffering at the hands of tyrants.
"As a mother, I ask your justice to be merciful and not punish my son for matters he has no control over."
Her son's apparent kidnap in August last year was not widely reported until he appeared on the video released last week by the Islamic State.
"We have not seen Steven for over a year and we miss him very much. We want to see him home safe and sound and to hug him," Mrs Sotloff said.
"Since his capture, I have learned a lot about Islam. I've learned that Islam teaches that no individual should be held responsible for the sins of others," she said. "Steven has no control over the actions of the US government. He's an innocent journalist. I've always learned that you, the Caliph can grant amnesty. I ask you to please release my child.
"I ask you to use your authority to spare his life and to follow the example set by the Prophet Mohammed."
The Islamic State, a jihadist militant group, has declared the stretch of territory it controls in eastern Syria and northern Iraq to be the heartland of a new caliphate and Baghdadi the leader of all Muslims.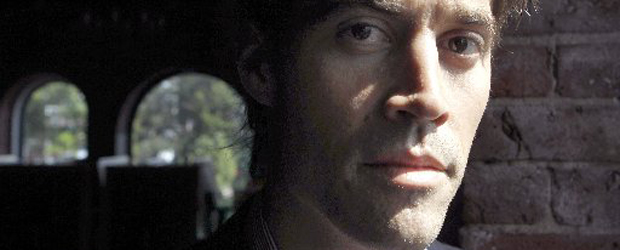 James Foley. Photo / AP
The appeal for Sotloff came as ABC News and other US media reported that a 26-year-old female American aid worker is also being held by IS.
Foley, in a letter to his family committed to memory by a released Danish hostage, said that at one point he was being held with 17 people - although several Europeans have been released.
Although their governments deny it, it has been widely reported that European countries have paid ransoms to IS for the safe return of their nationals.
The United States traditionally refuses to negotiate with groups it considers terrorists and it has continued its air strikes against IS targets in Iraq since Foley's murder.
There was better news, however, for another US journalist who was captured in Syria by a different jihadist group, the Al Qaeda-linked Al-Nusra front, in October 2012.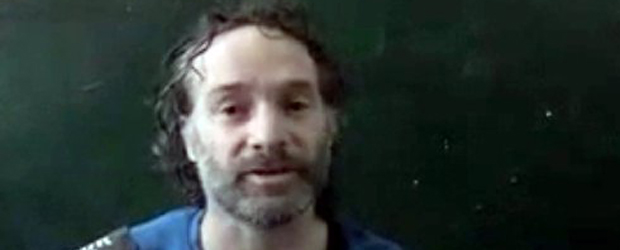 Peter Curtis in captivity. Photo / AP
Curtis, 45, arrived in Boston from Tel Aviv after having been released to UN peacekeepers after Qatari agents negotiated his freedom from the rebels.
He made a brief statement to reporters outside his mother Nancy Curtis's house in Cambridge, Massachusets, on Wednesday.
"I had no idea when I was in prison .. that so much effort was being expended on my behalf," he said. "Now having found out, I am just overwhelmed with emotion."
The freelance journalist and author was released on Sunday, handed over to UN peacekeepers in the Golan Heights and taken to Tel Aviv by US government officials.
Curtis' family has said the Qatari government had reassured them that it had not won his freedom through paying a ransom.
During his captivity, media outlets had refrained from using Curtis's name at the request of the family.
CBS news yesterday released an interview with another former hostage, photojournalist Matt Schrier, who escaped after spending six months imprisoned with Curtis in Aleppo, Syria.
Schrier told of how Curtis was tortured by his captors as his ability to speak Arabic and understanding of the region led them to suspect he was a CIA agent.
Schrier described how he had crawled out of a small window but that Curtis had become stuck and he had had to leave him behind.
- AP / AFP