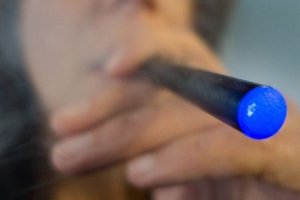 Governments should ban the sale of e-cigarettes to minors because they pose a "serious threat" to foetuses and young people, the World Health Organisation says.
The UN health body also recommended that the cigarette-shaped electrical devices be banned from public indoor spaces "until exhaled vapour is proven to be not harmful to bystanders".
Read more:
• E-cigarettes could get kids hooked on smoking - study
• Lighten up over e-cigarettes - John Roughan
"The existing evidence shows that (e-cigarette) aerosol is not 'merely vapour' as is often claimed in the marketing of these products," WHO said.
The devices, which have grown in popularity in particular with youths, function by heating flavoured nicotine liquid into a vapour that is inhaled - much like traditional cigarettes, but without the smoke.
The WHO acknowledged that e-cigarettes were "likely to be less toxic for the smoker than conventional cigarettes". But it stressed that very little research had so far been done to prove the safety of the devices or to boost manufacturers' claims that they can help smokers quit traditional cigarettes.
It also said there was enough evidence "to caution children and adolescents, pregnant women, and women of reproductive age" about e-cigarette use, due to the "potential for foetal and adolescent nicotine exposure (having) long-term consequences for brain development".
The UN agency's recommendations came in a report published ahead of a meeting in Moscow in October of parties to an international convention on tobacco control, where new global guidelines will likely be agreed.
Watch: E-cig 'vaping' popular in LA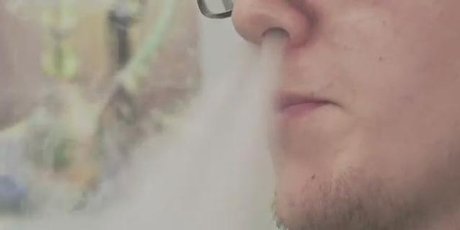 Countries around the world have different rules regarding e-cigarettes, and while they are enormously popular in some countries, people in others turn up their noses at them.
Here is a snapshot of the situation around the world:
- EUROPE -
ON GENERAL SALE:
In Albania, Bosnia, Britain, Croatia, Estonia, France, Greece, Kosovo, Latvia, Lithuania, Macedonia, Montenegro, the Netherlands, Poland, Portugal, Romania, Serbia and Spain.
BANNED FOR SALE TO MINORS:
Croatia, Czech Republic, France, Greece, Latvia, Romania, The Netherlands, Slovakia, Spain.
ALLOWED FOR SALE WITHOUT NICOTINE:
Finland, Norway.
BANNED WITH NICOTINE:
Denmark, Finland, Norway, Sweden.
GAINING IN POPULARITY:
Britain: where the number of users of e-cigarettes has tripled over the past few years from 700,000 to 2.1 million, and France, where the use of e-cigarettes has soared over the past two years.
NOT POPULAR:
Germany, Norway and Russia, where e-cigarettes have not caught on in a country where a third of the population, or 44 million people smoke.
- THE AMERICAS -
THE UNITED STATES:
The use of electronic cigarettes has exploded in the United States, with sales multiplying by nine between 2010 and 2012. Regulations vary from one state to another, but often the sale to minors is banned.
LATIN AMERICA:
E-cigarettes are not popular in the region and their sale is banned in several countries, including Argentina, Brazil, Colombia, Mexico, Panama, Uruguay and Venezuela.
ASIA PACIFIC
E-cigarettes are banned in Australia, Singapore and Thailand and are not popular in other countries of the region where tobacco is cheap.
Next trending article - Injured wakeboarder Brad Smeele: Hope for a miracle
- AFP