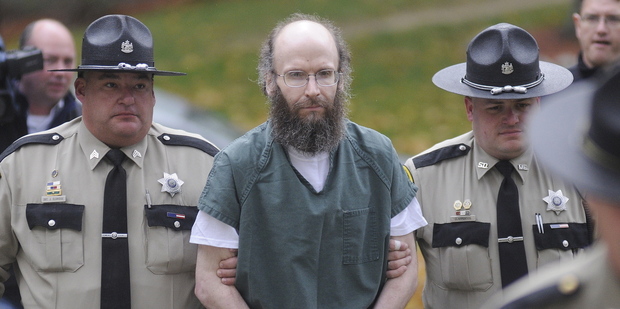 A man who lived for nearly three decades in the woods now has a job and is adjusting to life back in society.
Christopher Knight, who survived brutal winters in the woods of the far northern state of Maine by stealing food from homes and camps, could graduate from a special court programme as early as this northern autumn, Kennebec County District Attorney Maeghan Maloney said.
After serving about seven months in jail, Knight, known as the North Pond Hermit, was admitted last year into the programme, whose participants receive treatment and counselling.
While in jail, Knight told GQ magazine that he did not like the society he was being forced to re-enter.
"I don't think I'm going to fit in," he said in the GQ story, which will appear in the magazine's September issue. "It's too loud. Too colourful. The lack of aesthetics. The crudeness. The inanities. The trivia."
Knight never fully explained why he disappeared into the woods, telling GQ that it was a mystery to him too. He committed more than 1000 robberies while he lived as a recluse, he told the magazine.
Maloney declined to say what job Knight had taken and where he was living.
She said Knight has done everything that he has been required to do in the court programme and had done a "remarkable job".
"He has been working hard to understand what it takes to become part of society again."
- AP