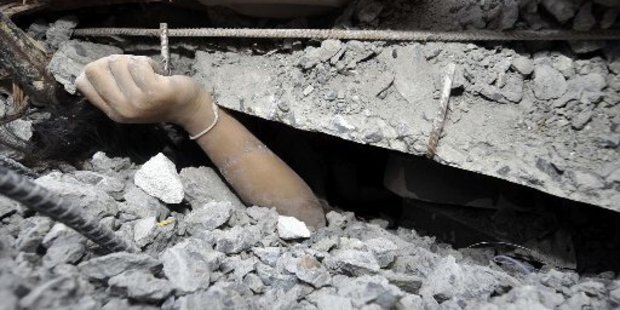 At least three workers died and 17 others were injured when a six-storey building under construction collapsed just outside Bangkok, police say.
Rescuers are now searching for an unknown number of missing people.
The planned student accommodation block crashed down at around 4.30pm local time on Monday (9.30pm Monday NZT) in Pathum Thani province, north of the capital, a police officer told AFP on condition of anonymity.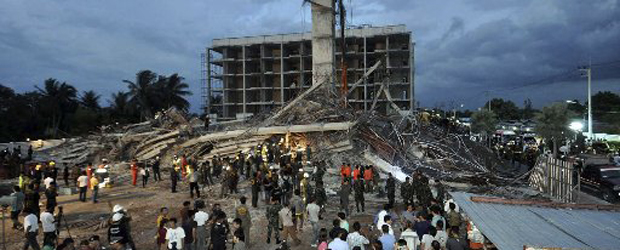 Police and rescue workers search through the rubble. Photo / AP
"Three construction workers were found dead and 17 injured were rescued," the officer said.
Rescue workers and police were using cranes to search for any people trapped inside the debris.
"We can't say how many are trapped inside but we are working hard to rescue them," the officer said, adding that police would launch an investigation into why the building collapsed.
Labour groups have warned about lax safety standards and low wages at Thai construction sites, especially for migrant workers from Myanmar, Cambodia and Laos, who are often paid below the country's minimum daily wage.
Thailand has seen a building boom in recent years as the property market soared.
- AFP