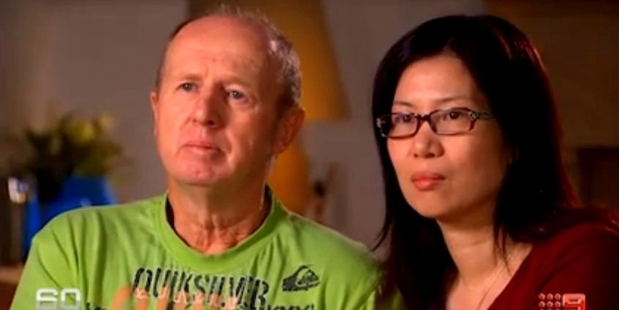 An Australian husband and wife who left a baby with Down syndrome with his surrogate mother in Thailand have been interviewed by 60 Minutes.
David and Wendy Farnell took baby Gammy's healthy twin sister home to Western Australia six months ago and surrogate mother Pattaramon Chanbua has accused them of abandoning Gammy.
The couple has denied that in an interview due to screen in Australia tonight.
They asked the show, which is donating to the Hands Across the Water charity supporting the child, to release a statement asking people not to pass judgment on them until they had heard their side of the story.
They said they had been co-operating with the Department of Child Protection.
Details of David Farnell's criminal history of abusing children emerged during the week, with multiple convictions against his name for sexually abusing girls. He served jail sentences in the 1980s and 1990s for the crimes.
Thailand is now pushing to ban commercial surrogacy, which could affect agreements couples already have in place with Thai surrogates.
Officials said the draft of a law banning surrogacy had been submitted to the ruling junta's head of legal and justice affairs and would be forwarded to Thailand's newly established interim legislature for consideration next week.