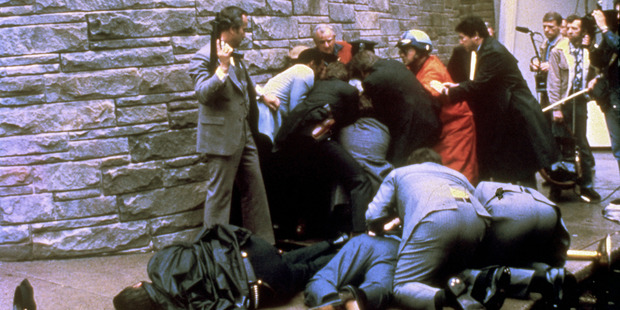 The death this week of former White House press secretary James Brady, who survived a gunshot wound to the head in a 1981 assassination attempt on President Ronald Reagan, has been ruled a homicide by a medical examiner, District of Columbia police said Friday.
John Hinckley Jr. shot Brady, who never regained normal use of his limbs and was often in a wheelchair. His family said he died Monday at age 73 from a series of health issues.
After the shooting, Brady undertook a high-profile, personal crusade for gun control, which continues to be one of the country's most hotly debated issues. The Brady law, named after him, requires a five-day wait and background check before a handgun can be sold. President Bill Clinton signed it into law in 1993.
An autopsy revealed the cause of death to be a gunshot wound and its health consequences, and the manner of death was ruled a homicide, according to a news release from District police spokeswoman Gwendolyn Crump. The Virginia medical examiner's office made the ruling.
Hinckley Jr. attempted to assassinate Reagan outside the Washington Hilton Hotel on March 30, 1981, just two months into the new president's term. Reagan nearly died from a chest wound. Three others, including Brady, were struck by bullets from Hinckley's handgun.
Hinckley Jr., now 59, was found not guilty by reason of insanity of all charges in a 13-count indictment, including federal counts of attempted assassination of the president of the United States, assault on a federal officer, and use of a firearm in the commission of a federal offense.
William Miller, a spokesman for the U.S. attorney's office in Washington, said the office "is reviewing the ruling on the death of Mr. Brady and has no further comment at this time."
Gail Hoffman, a spokeswoman for Brady's family, said the homicide ruling "is not a surprise to any of us." She said the family would respect whatever prosecutors think is appropriate in dealing with the ruling.
Calls to Hinckley's attorneys were not immediately returned. Barry Levine, Hinckley's long-time attorney, has said in court hearings that Hinckley is not a danger.
Officials at St. Elizabeths Hospital in Washington, where Hinckley is a patient, have said that the mental illness that led him to shoot Reagan in an effort to impress actress Jodie Foster has been in remission for decades. Hinckley has been allowed to leave the hospital to visit his mother's home in Virginia and can now spend more than half of his time outside the hospital on such visits.
- AP