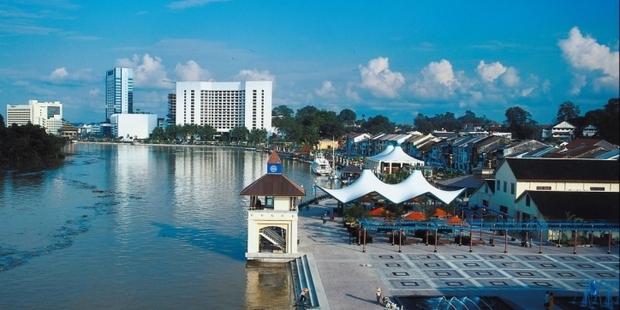 Two British medical students have been stabbed to death in Malaysia following a confrontation with a group of locals while drinking in a bar.
The bodies of the two Newcastle University students were found lying in a road in Kuching, capital of the state of Sarawak on Borneo island, early on Wednesday morning with stab wounds, The Star newspaper reported.
Read more: NZ man thought he would die in Kuala Lumpur attack
The university issued a statement identifying the two men as Neil Dalton and Aidan Brunger, both 22.
It said they were on a six-week work placement in a local hospital in the former British colony "to put the skills they had learnt during their time here at the university into practice".
"This has come as a huge shock to us all and our thoughts are with their families and friends at this very difficult time," acting Vice-Chancellor Professor Tony Stevenson said.
After the quarrel in the bar, the Britons left but were pursued by the group and attacked, The Star quoted Sarawak deputy state police chief Chai Khin Chung as saying.
Police have arrested three of four suspects and confiscated a knife, Chai said.
"We are looking for the fourth suspect. The main suspect, aged 23, is in custody," he said.
A Kuching police staff member confirmed the media accounts to AFP but declined to comment further.
"We are aware of the death of two British nationals in Malaysia on August 5," a British Foreign Office spokesman said, adding it was providing consular assistance to their families.
- AFP