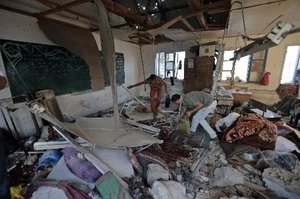 The Obama administration has condemned the deadly shelling of a United Nations school in Gaza today, using tough, yet carefully worded language that reflects growing White House irritation with Israel and the mounting civilian casualties stemming from its ground and air war against Hamas.
The US frustrations were compounded by a flurry of Israeli media reports this week that appeared aimed at discrediting President Barack Obama and Secretary of State John Kerry, who spent days trying to negotiate an unsuccessful cease-fire between Israel and Hamas.
Watch: Graphic video - Savage fighting escalates in Gaza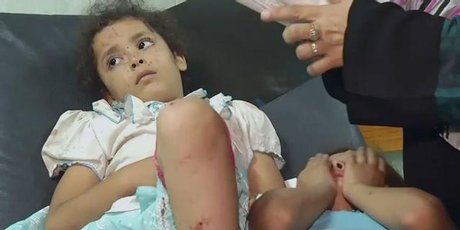 In unusually blunt language, a State Department spokeswoman on Wednesday repeatedly described one of the reports as "complete crap."
The developments injected fresh tension into the often fraught relationship between Obama and the Israeli government, while also highlighting the president's willingness to take a tougher line against the longtime US ally than some of his predecessors or lawmakers on Capitol Hill.
While Obama and other top officials consistently state their support for Israel's right to defend itself against Hamas rocket fire, the White House has been making increasingly strong statements about the Palestinian civilians dying in Israeli attacks. Officials have also directly called on Israel to do more to prevent the casualties.
Watch: At least 100 killed Tuesday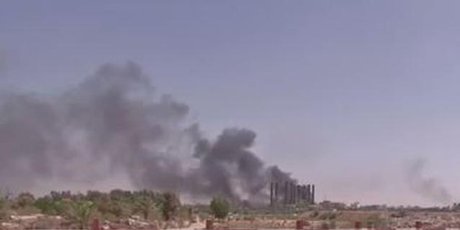 More than 1300 Palestinians have been killed in three weeks of fighting, according to the Hamas-run Gaza health ministry. More than 50 Israelis have died in the clashes.
The White House escalated its rhetoric yet again today by condemning the shelling of the UN school that was sheltering displaced Palestinians. While the administration did not publicly assign blame for the attack at the Abu Hussein school, UN Secretary-General Ban Ki-moon said "all available evidence" pointed to Israel and the Israeli military acknowledged that it fired back after its soldiers were targeted by mortar rounds launched from the vicinity of the school.
"We are extremely concerned that thousands of internally displaced Palestinians who have been called on by the Israeli military to evacuate their homes are not safe in UN designated shelters in Gaza," said Bernadette Meehan, a spokeswoman for the White House's National Security Council.
She also condemned "those responsible for hiding weapons in the United Nations facilities in Gaza" - a nod to Israel's charge that Hamas is housing arms in those facilities.
Obama's tense relationship with Israel's leaders
Obama has had an up-and-down relationship with Israel from the start of his presidency.
Israeli officials balked at what they saw as overly harsh criticism of their settlement policy and have been deeply skeptical of Obama's efforts to negotiate a nuclear agreement with Iran.
Obama and Israeli Prime Minister Benjamin Netanyahu also have struggled to develop a rapport, with the Israeli leader at one point lecturing his US counterpart in the Oval Office in front of reporters, photographers and television cameras.
Yet their relationship appeared to be on the upswing last year when Obama made his first visit to Israel as president. The trip was well-received in Israel and the resumption of US-led peace talks between the Israelis and Palestinians quickly followed.
Read more:
* Israeli polls strongly support Gaza bombardment
* Anti-Semitic attacks grow
* Killed as they played on a swing
* Israel's fateful call: declare victory or push on?
But those talks collapsed earlier this year amid US frustration with both sides of the intractable conflict. The current bout of violence quickly followed, sparked by the deaths of three Israeli teenagers in the West Bank.
Kerry, who expended a significant amount of personal capital on the peace talks, has also stepped in to try to orchestrate a cease-fire between Israel and Hamas. Yet his efforts failed to make any progress and his departure from the region last weekend was accompanied by stringing criticism in Israeli media reports.
Ari Shavit, a columnist for Israel's leading liberal newspaper Haaretz, said Kerry put a proposal on the table that amounted to a "strategic terrorist attack."
Others accused Kerry of aligning himself too closely with Hamas and being dismissive of Israel's demands.
Watch: Violence 'triggered by Hamas'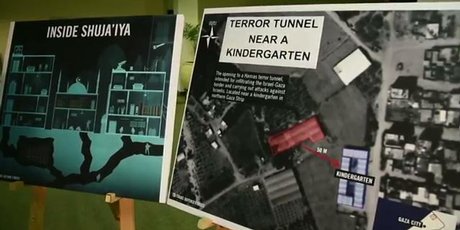 On Tuesday, an Israeli media report appeared to cast Obama in the same light with the release of what was alleged to be a transcript of Obama's weekend call with Netanyahu. Both the Israeli government and the Obama administration vigorously denied the authenticity of the transcript.
"It's complete crap," State Department spokeswoman Marie Harf said today. She sidestepped questions about who the US held responsible for the reports, but said it was clear that the intention is to hurt the US-Israeli relationship.
"I don't know toward what end. I don't know who did it," she said. "But I don't know what other conclusion you can draw from that."
The administration's charged language is in contrast to the posture from Democrats and Republicans in Congress, who are pressing the White House to take no action that pressures Israel to halt its military operations. Lawmakers are also seeking to push through a US$225 million (NZ$265m) missile defense package for Israel.
Even as the White House raises concerns about the civilian casualties, the administration is helping Israel resupply its ammunition stockpiles.
A defence official said the US offered to provide mortar rounds and grenades from a depot it maintains in Israel as part of a routine effort to use up older stock and replace what is there with newer ammunition.
- AP